So are you tired of that spongey feeling stock Yamaha brake? Since I get to ride all the bikes, I would have to say that the Brembo system is one of the best feeling brakes out of all the MX machines. However, a little mix and matching can get you a more linear feel than an all Brembo system so we used the "Dubach Method" and combined Nissin and Brembo technology together to form the best feeling front brake I have come a-crossed in a while. If you're looking to get a full system set up, below is the way to do it and some KTM part numbers to help you out!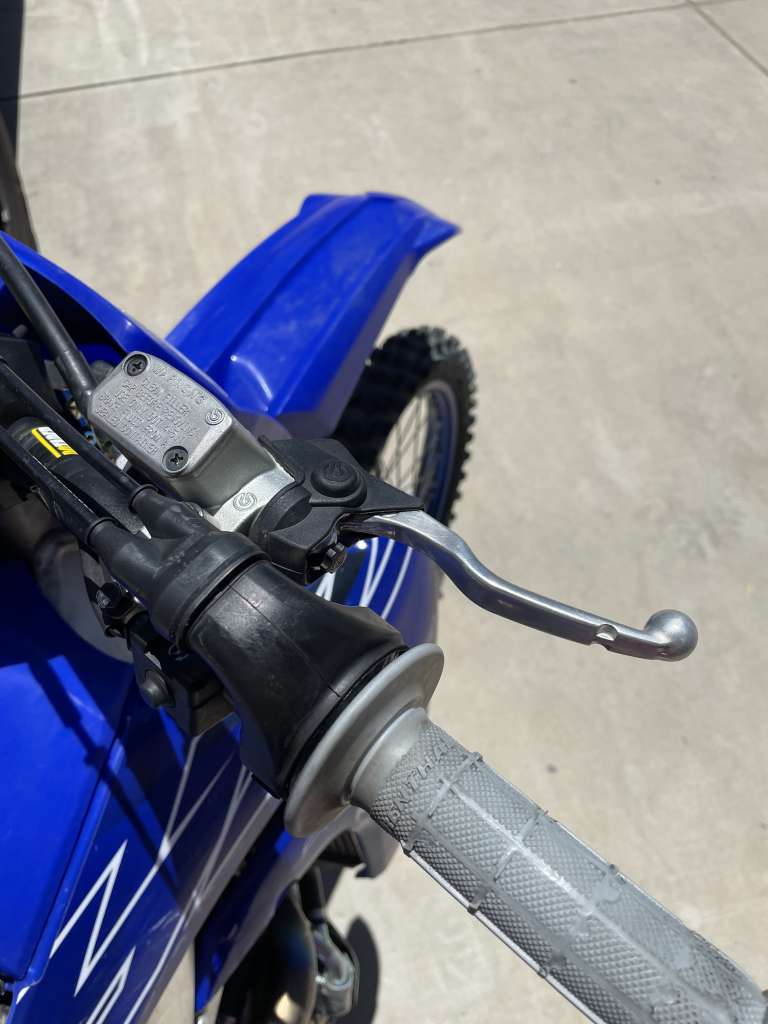 Parts Needed:
Stock 2022 YZ-F brake hose (must use 2022 YZ-F caliper carrier)
KTM Master Cylinder
PN: 54813001200
Spare Brembo Lever (one comes in the master cylinder kit)
PN: 54813002100
KTM Banjo Bolt
PN: 50213025000
YAM Caliper
PN: 1C3-2580T-00-00
Spare Brake Pads
PN: 5MV-W0045-01-00
Note: The thin metal clip that goes into the carrier needs to match the older/larger brake pads. So when you take off the 250mm carrier, make sure to take the clip out and put it in the 270mm carrier.