Written By: Anthony Picchione
For those of you who don't know me, my name is Anthony Picchione. I'm 20 years old from the Northwest corner of Connecticut. More importantly, I am a T-5 paraplegic. Like many in this industry, the sport of motocross has been my whole life. Most of my earliest memories are focused around dirtbikes. Not a day went by that I didn't want to be on the bike. Like most other motocross kids, it had always been a dream of mine to spend time at a training facility. In September of 2021, I was graced with an opportunity to live out this dream. My dad, an ex professional himself, and my mom, were able to send me to South of The Border MX for a few months prior to the 2021 Mini O's at Gatorback Cycle Park. I was overjoyed with emotion. I no longer had to think about when I was going to be able to ride; it was going to be my only job–riding my dirtbike from sunup to sundown. Don't get me wrong, I had known for a long time that I was never going to make it as a professional in this sport. That wasn't the goal in going to a training facility. Not only was this something I wanted to check off my bucket list, but it was sort of a last hoorah for me. After Mini O's I knew it would be time to put dirt bikes on the back burner and figure out what I was going to do as a career. I'll never forget making the trek from Connecticut to South of the Border. It was the most free I had ever felt. Besides the fact that I was going to now be living out a lifelong dream of mine, I was also going to be living on my own for the first time. The whole drive down, I was grinning from ear to ear. Filled with both excitement and nervousness, I couldn't wait for my "new life" to begin.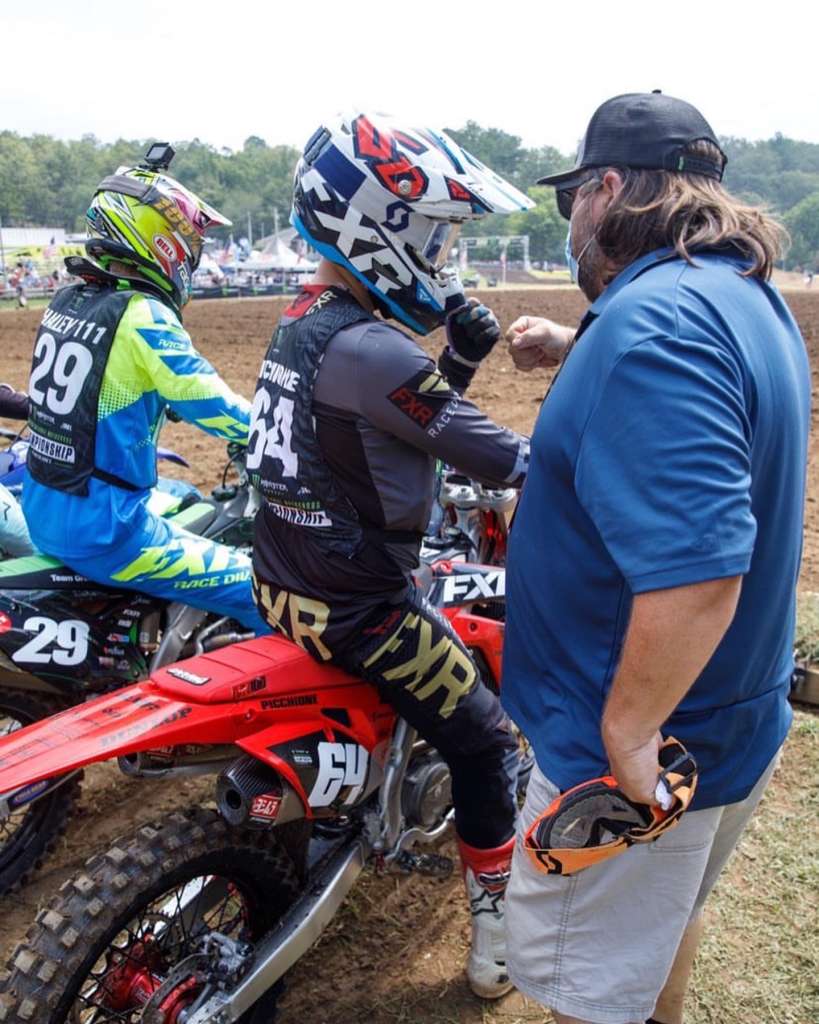 After a few mishaps on the drive down (getting sideswiped by a semi), I arrived at South of the Border and was prepared to embrace this new challenge with open arms. The first week there was a struggle. While I was excited to be on my own and be free before I arrived, it finally hit me when I got there. I remember getting everything set up in my room and lying in bed to call my dad. I broke down on the phone. I was so scared, so nervous. Racing motocross had always been something that we did as a family but now I was alone. Was I going to be able to do my own bike work? What was I going to cook? Who was going to keep me company? These were all questions I was asking myself. Pair this nervousness with the immense amount of riding and it was a rough start to my extended stay at South of The Border. Sure, riding your dirtbike everyday sounds great in theory, but until you actually do it you'll never understand how hard it really is. I was not nearly as prepared as I thought I was. Before I left, I tried the best I could to get in shape so when I was at the training facility, I would be able to do motos and focus on the riding itself instead of my fitness. I was off; way off. When I raced locally, I was able to use my speed to carry me through races. When I got to SOB I realized that everyone was just as fast as me (if not faster), and was able to do it for a full moto. I knew I had lots of work to do. But I stuck with it. I tried my best everyday to improve, to never give up. I would say by the third week or so, I was starting to get into a groove. My riding and fitness had improved tremendously and those feelings of loneliness and nervousness had mostly passed.
As the weeks at SOB passed, I turned my sights to Mini O's. I continued to improve and even got to spend some time on an amateur SX track. I had raced Mini O's in 2019 in the novice classes, and had a poor showing. I was hoping to improve on these results, but after making it to Loretta Lynn's in 2020 in 450 C and being forced into the B class, I knew it wasn't going to be easy. Ready or not, I made my way to Mini O's. I was met by my parents, brother, and even surprised by my girlfriend. The week started out okay. I felt way more comfortable in 2021 compared to 2019. I was somewhat competitive in the SX portion. I didn't post nearly the results I wanted but remained healthy and ready to move onto the motocross portion of the event, in which I felt way more comfortable. As I moved through motocross, the lackluster results continued. But at the end of the day the results weren't that big of a deal; I was having a great time with my family in what would most likely be my last big amateur national. We celebrated Thanksgiving together under the SOB tent Thursday and got to sleep early as my Collegeboy moto was the first race the following morning. The whole morning of 11/26/21 felt off. I got down to the gate late and didn't have the chance to do the sight lap or have my dad down there to help me with my holeshot device; something that had never happened. Nonetheless, the gate dropped as the fog filled the air that morning. As you could imagine, my start was less than ideal without a holeshot device on a grate start. I rounded the first turn nearly dead last but pushed down the first straightaway hoping to make a few passes before the next turn and I was able to move past a few riders, but as I neared the turn everything changed. I hit a soft spot of the Gainesville soil and was ejected over the bars. As most do after a big crash, I laid there for a moment doing the once over on my body. This once over was different. As I tried to sit up I realized I couldn't, nor could I breathe. Unbeknownst to me at the time, I had a punctured lung, 3 broken ribs, a broken spine, and a completely severed spinal cord. I immediately started screaming. "Help me." "Someone please fucking help me.", my voice becoming weaker and weaker with every breath. As I laid there, paralyzed, with a lung full of blood, I was swarmed by my parents and EMS. I'd be lying if I said I remembered everything clearly from that point on. There are a few moments however, that I'll never forget. One thing I do remember vividly was my mom telling me, "Ant, you have to calm down. Everything is going to be okay." I get emotional just thinking about how scared she must've been. As I continued to lay on the ground, I was transferred over to a back brace and a neck collar was placed on me. I can remember how claustrophobic it felt. Not only could I not move anything below my chest, I couldn't move my neck to look around at what was going on. I asked EMS if they could stand me up so I could see the world one last time. I was legitimately fearful for my life. I was convinced that morning at Gatorback Cycle Park was going to be where I took my last breath.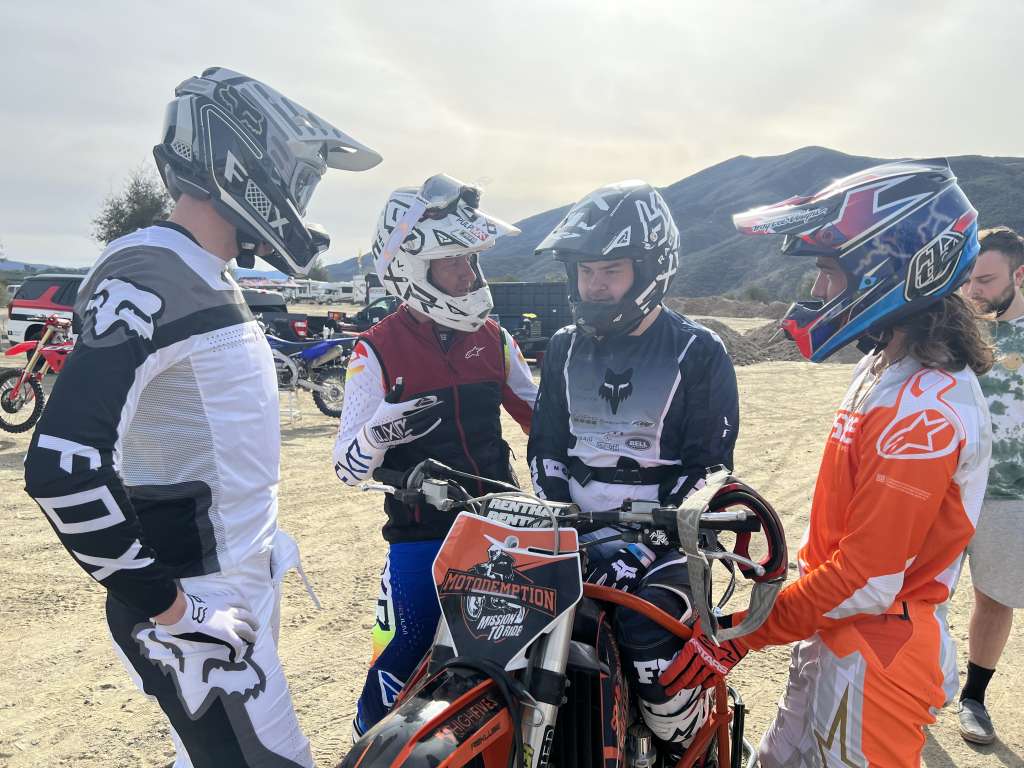 Once in the ambulance, it didn't get any better. My parents were not allowed to go in the ambulance with me due to COVID precautions. So here I am, convinced my death is near, stuck in an ambulance with a total stranger. I ripped the neck brace off and started to panic. The person in the back of the ambulance started to tie my hands down as he was fearful I was going to further injure myself. "Hey buddy, you have to calm down.", he said. I replied with, "I'll calm down but if you keep trying to do that I swear neither of us are making it out of this ambulance alive." Shortly after, I was administered oxygen as well as IV pain medication and that's the last memory I have from that morning. It's a morning that I'll never forget. The one morning I've lived through that keeps me up at night. I replay that morning in my head many times throughout the day; asking myself what I could've done to stop this, what could I have done differently. But I guess that's life. I've always been a believer that every person has a pre born destiny. One that no matter what you think you can do to change is bound to happen one way or another. Even though I may question it, everything in my life led me to that foggy November morning for a reason. And while I may not know the reason, I know it's out there. I continue to push everyday to find what that reason was. You may ask yourself, how does one cope with an injury of this magnitude. Truth is, I'm still trying to figure that out myself. Immediately after my accident, it was a whirlwind. There were so many phone calls, texts, DMs, cards, letters, etc. Not to say it was easy, but I felt so much love from my family as well as the motocross community that I didn't even have time to think to myself and process what had happened. Even through my two-month rehab stay, it was the same. Everyday is consumed with intense therapy and nurse care almost 24/7. It wasn't until I got home that it really hit me. I'm 19 and in a wheelchair. Now what? It's a reality that's hard to come to terms with and something that I still struggle with more than 18 months after my accident. My whole life as I knew it was gone. Everything that I loved doing, even outside of riding dirtbikes, was never going to be the same. I felt that I had so much that I wanted to accomplish in this life. And now my life had come to a screeching halt. Immediately after my crash, I had told everybody that I wanted nothing to do with dirt bikes. I had a bitter taste in my mouth. The one thing that I could count on bringing me joy had single-handedly ruined the rest of my life. As time grew on, this began to change. I slowly started watching the races again, started going to the track with my friends, listening to podcasts about moto. Before I knew it, motocross had me hooked again. Over these last 18 months, I've realized more than ever that dirt bikes are a lifelong drug, no matter how good you are. Once they have you, you're hooked. No matter how hard I tried to get away from the sport, I wouldn't allow myself to.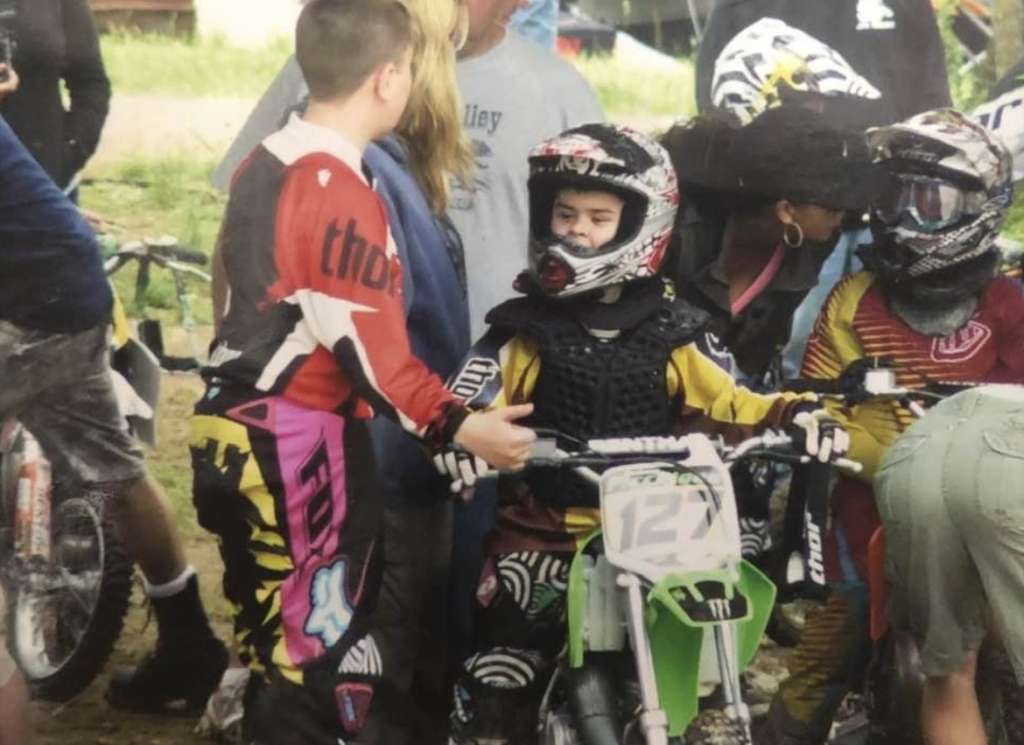 Through the summer of 2022 I continued to be more involved in the sport. I went to Southwick and Unadilla and really enjoyed myself. Even though I was only watching from the sidelines, it felt so good to be back at the races. During these summer months, I heard about a non profit organization based out of Colorado called Motodemption. Basically, Motodemption helps riders who've sustained a spinal cord injury get back onto a bike. After doing a little more research, I saw that Motodemption was offering a grant for an all-expenses-paid trip to Colorado to ride one of their adapted bikes. At first, I had no interest in applying. I came up with so many excuses for why this was a bad idea. "What if I get hurt again?" "What if I forgot how to ride?" As time passed, these what ifs started to turn into why nots. As I sat on the idea of riding again for a few days, I became more and more interested. I pictured myself out there again being able to twist that throttle and being free from my disability. On the day of my injury, motocross took so much from me. They took away my ability to walk, changed my relationships with loved ones, and so much more. But they had also given so much to me. Like I said in the beginning, my whole life was motocross. I had an internal dialogue and asked myself if I wanted that morning at Mini O's to be my last memory of riding again. Absolutely not. I owed it to myself and my family to get back out there, even if it was only one last time. I decided I was going to apply for the grant. I submitted my application and waited to hear back. Unfortunately, Motodemption had safeguards in place to protect us moto addicts from ourselves. They have a strict policy that you must wait one year after your injury to ride one of their bikes. Although I completely understood, I was very sad that I wouldn't be able to get back on a bike. I felt as though my one opportunity had passed me by. To wait another 365 days to have a chance to ride seemed like an insurmountable amount of time. But I accepted it and moved on. About a month or so later, I got a call from one of the co-founders of Motodemption, Davey Gonzales. We chatted for a few minutes and he asked me a question that brought a smile to my face. He said that Motodemption was going to be at the KC66 Foundation Ride Day at Fox Raceway in December and asked me if I'd be interested in going and getting back on a bike. I've never said yes so fast in my life. I told him I didn't care how I had to get there, I was going to be there one way or another. The next couple of months, I was filled with anxiety. Of course I was excited to ride, but now it was real. I was actually going to be able to ride again. I just kept having to remind myself that everything was going to be okay, just like my mom told me when I crashed. December finally rolled around and it was time to depart for sunny California. My parents, my brother, and I, departed from JFK to San Diego. We spent a few days before the event in So-cal enjoying being on the west coast. It was awesome to take a vacation as a family. As most moto families know, true vacations don't happen too often, as most extra money and time goes towards racing. Before we knew it, it was the morning of the KC66 Ride Day at Fox Raceway. I didn't get a great night's sleep (as you could imagine) but we left our hotel and made our way to Fox Raceway.
When we arrived at the track, we were greeted by the staff at Motodemption as well as the guest instructors on hand that day. Motodemption uses a system with a lead rider and two following instructors to ensure rider safety on the track. Among the instructors were Kris Keefer, Josh Mosiman, Connor Olson, and Road Racer Cam Peterson. I introduced myself to the instructors and told them a little about my story. Next step in the process was to get dressed. After struggling to get my boots on (you'd be surprised how difficult it is to get moto boots on without being able to move your foot), I was prepared for my return to dirt. I made my way to the bike where I was lifted on and shown around the controls modified to suit my needs. Among the modifications were a cage to hold me in, a rear brake on the handlebars, and buttons for the shifter. Once on the bike, I was able to take some photos with my family. Those are the moments you'll never forget. While I may be the one that's had to deal with all of the physical repercussions of my injury, the mental aspect has almost been harder on my family than me; especially my father. While I'm not a father myself, I could imagine how hard it would be to see your son go through something of this magnitude. I'm sure the same questions I ask myself, he asks himself as well. Being completely honest, my relationship with my father has changed a lot since my injury. The one thing we knew how to do together we could no longer do. It's something that's very hard to deal with.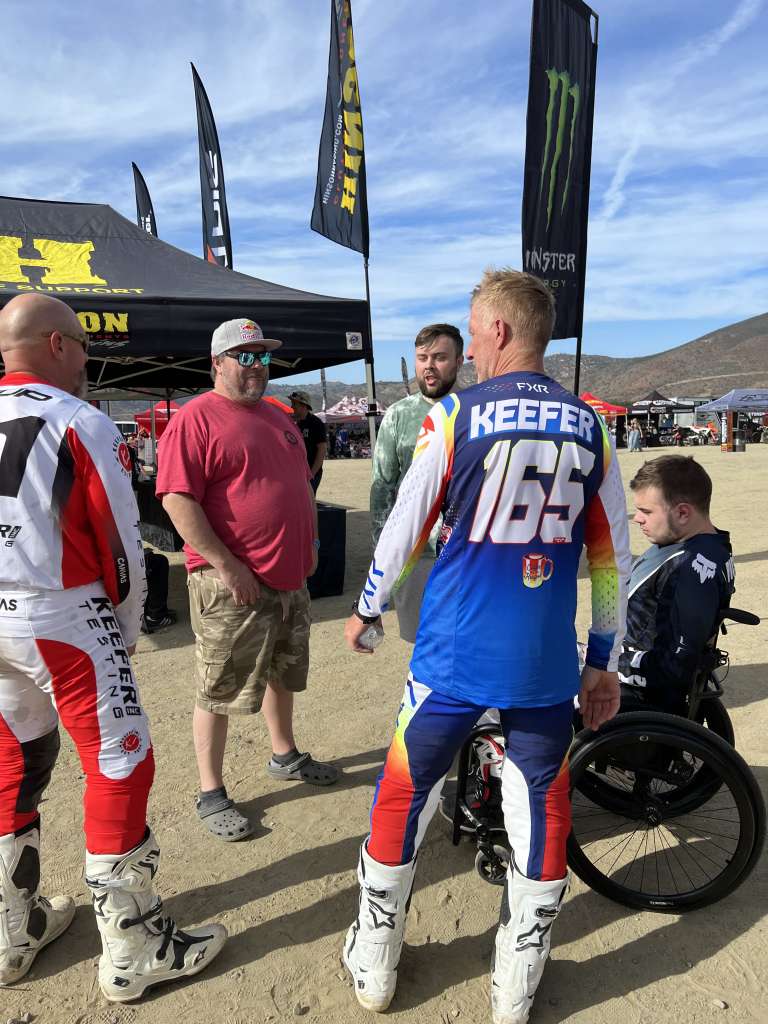 Trying to find new ways to enjoy time with my dad has been difficult. Don't get me wrong, I still enjoy spending time with my father doing things like going out to eat or watching something on TV, but in the back of our minds we both know what we'd rather be doing. To be able to sit on that bike next to my father, and bring some sort of normalcy back into our lives was the greatest gift I could ask for. After a barrage of photos, it was time to ride. The instructors and I made a plan that we were only going to go around the parking lot to make sure I felt safe and comfortable before I got out on any sort of track. I took a few moments once on the bike to really take it all in. It had only been a year since my injury and I was already back doing what I loved. I almost couldn't believe it at the time. It all felt like a dream. Once I was on the bike, all of the doubts I had and the nervousness that I felt had almost completely vanished. I finally told the instructors I was ready and clicked the bike into gear, waiting to be pushed off from the stand.  The countdown began. "three, two, one," and I was off. I started moving and pulled the clutch in to give the bike a few revs. Above the noise of the bike, I could hear cheers of excitement from my family as well as the Motodemption staff. I felt right at home. For the year before the ride day, I had felt confined to the limits of my disability. At that moment, I felt truly free. No longer constricted to the limits of my wheelchair, I finally felt normal. And while it may just have been me and the instructors in a parking lot, I can confidently say that was the most fun that I've ever had on a motorcycle. It took me a few minutes riding around to really get comfortable on the bike. While I certainly didn't forget how to ride, it was a totally different feeling being strapped to the bike. Sure it's a dirtbike with two wheels and handlebars, but it almost felt like I was learning how to turn and lean all over again.
We did a few laps around the parking lot, trying my best to pick it back up as quickly as possible before I went out on the vet track later that day. After we finished our laps around the facility, we returned to the Motodemption tent where I was greeted by my family whose eyes were filled with tears. I stopped and broke down in their arms. I felt such a weight lifted off of my shoulders. I just kept thinking back to those late nights when I just couldn't take it anymore. I remember being so tired of living in a wheelchair. I was so proud of myself that I didn't give up. Things had felt right again. I felt such a weight lifted off of the shoulders of me and my family. We had conquered something that took so much from us. I'm happy to say that we did it, together, as a family. This short ride in the parking lot re-lit the fire to ride inside of me. I was ready to get back out there. Later that day there was a 30 minute session dedicated to the adaptive riders on hand that day. I tried my best to get my emotions back under control so I could be as focused as possible when we went back out. I remounted the bike with the help of the instructors and made our way over to the Vet track at Fox Raceway. The beginning of the session started out okay, getting a feel for how the bike reacted in ruts and over jumps. Before the session, the instructors had discussed with me a few sections to watch out for as there was some mud. Sure enough, in one of the corners we talked about, I ended up tipping over on the first lap. I think it was a blessing in disguise that I fell over. After my injury, I felt fragile. Even doing things as simple as rolling around the house, I was afraid of falling and injuring myself again. It took me to tip over to realize that I'm made out of skin and bones, not glass. It might sound counter-intuitive, but after the fall I felt more confident in my riding than before. The instructors stopped and helped me back up and we were back to shredding. As the session continued, I started to feel really good in the turns. I was able to get a handle on using my body to lean fairly quickly. The feeling of nailing a turn was one that I had greatly missed. As far as jumps went, I was a little more tentative. When riding an adaptive bike, it's basically like seat bouncing a jump on takeoff and landing. Trying to get the hang of jumping felt a lot different than when I had ridden before my injury. Unsure of how the bike would react, I felt it was better to focus on the turns and try to have as much fun as possible in the time I had on the track. The practice session came to an end as well as my first ride back in over a year. Getting the chance to ride again was a blessing. I'm so happy and relieved that things worked out the way that they did. Not only was I able to get on a bike that day, I made a memory with my family I will never forget, started a great relationship with Motodemption, and got hooked up with Kris Keefer himself who's given me the opportunity to write some articles for this website! Above all else that day, I learned that hard work and dedication pays off. It may sound cliche, but if you really want something in your life, you can achieve it.
No matter what doctors, family, or friends may tell you, there's nothing impossible in this crazy world. Looking back on the last eighteen months of my life, it's been a whirlwind. From living at a training facility, becoming paralyzed, and being able to ride again, time really does fly. Through this injury, I've learned to cherish the little things in life. You never know when it might be your last day using your legs. Although my injury was devastating, I wouldn't change a thing in my life. With the help of my family, I lived a pretty kick-ass life before my injury and still do to this day. I'm proud of what I accomplished that day at Fox Raceway, and can't wait for the next time I get to twist that throttle!