If you read my review of the Raptor offset pegs for the Yamaha YZ450F you know that I am a fan of the -5mm down/back pegs as well as the -7mm down setting. However, there hasn't been anyone yet that is making the offset from the mount for the consumer. The Star Racing Yamaha guys run a different titanium offset footpeg mount that you and I can't buy, but now you can get a -15mm down mount for you taller dudes that need it.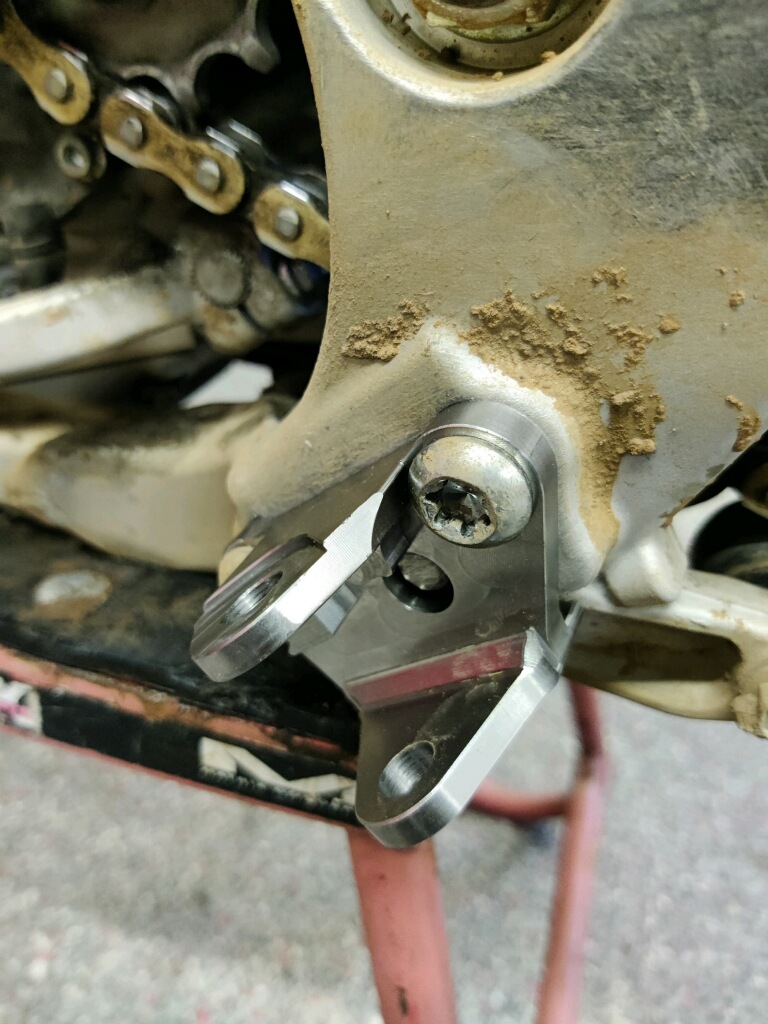 I tested the -15mm down PDR Performance mount recently and thought that it might be too much for my 6'0 frame but honestly it was pretty damn good. Now do I prefer the -15mm setting over the -7mm down peg that I have on one of my YZ450F's now? No, I don't, but I do know if you're 6'1 or over, I think you will be loving this -15mm down setting much more than the -7mm setting. Also getting the offset from the mount is much cleaner than getting it from the peg itself. Christian Craig is on a -5mm down/-10 back setting and he if said he could stand to get a little lower of a peg setting as he sits around 6'0ft. Tall. 
You might be wondering if -15mm down is too much for rutty tracks and I can tell you it's not in terms of west coast standards. I have tried the -15mm down PDR mounts in Oklahoma ruts, which I feel were pretty damn deep, but I have not gave them the test on proper east coast conditions. I can tell you that the pegs will feel lower to the surface and when you lean into ruts you can catch the peg easier, but it wasn't so drastic where it messed up my cornering, handing of bike or foot placement. If anything, I think it helps my foot placement and gets me to the balls of my feel easier as my leg isn't so bent upwards when seated. 
The PDR mounts are made out of 1018 steel, which is on the heavy side, but you will not have to worry about busting them when you over jump something at your local track. At $240.00 a set, they are a little cheaper than the Raptor Titanium footpegs and you will not be getting that bling factor, but at least with these PDR footpeg mounts will get you the lowering capability that other footpegs CAN NOT! The tricky part is that you will have to email Clay at pdrperformance@gmail.com to get yours as he only has a limited quantity at this time!