Sometimes we take for granted all of the good things we have in our life. When I read something like this, it puts it all into perspective. Anthony is going to be good at whatever he does because of dirt bikes. We can all learn something from Anthony by reading this month's entry from the likable young man. -KK
Written By: Anthony Picchione
All of us motocross racers have one thing in common: a competitor within. That competitor deep in all of us keeps us moving day to day. Whether it be at your job, on the track, or in your relationships, us moto addicts have a little voice inside our heads that pushes us to get out of bed to better ourselves. As most of you reading this know, I sustained a spinal cord injury (SCI) in November of 2021. On that fateful day of my injury, I didn't just lose my ability to walk or race a motorcycle, but I felt like the competitor that lived deep inside of me had disappeared as well. It wasn't until the end of last month when I was able to get back on a bike for the second time that I realized that the competitor inside me was still very much alive and as feisty as ever.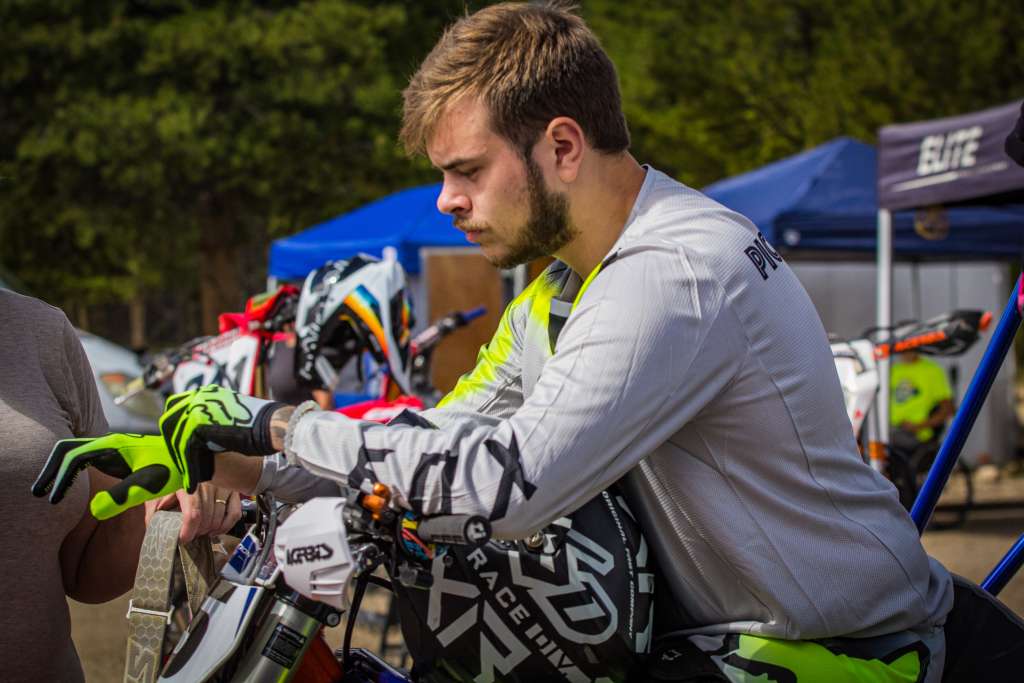 From the moment I got injured until my last ride, I was the opposite of a competitor. I was moving through day-to-day life unmotivated with no real sense of urgency to get out of bed in the morning and make something of myself. I didn't even realize at the moment it was happening. It happened so quickly. I went from living at a training facility to a rehab hospital. I guess looking back I felt like the universe owed me something for putting me through my SCI and all I had to do was sit and wait and my life would be exactly what I wanted without having to put any work in. That certainly did not happen. I started eating poorly, gained a fair amount of weight, wasn't putting in any work towards finding a career, and overall wasn't living a healthy life and wasn't putting in the effort to get the life that I wanted. This continued when I was able to get back on the bike for the first time.
While it was a daunting task that took a fair amount of work to get back on the bike last December, my mindset when finally getting to ride again was totally different from my mindset just one year prior.  Prior to my injury, when I would ride every day I got up ready to work my ass off and fight on and off the track to be the best motocross racer that I could be. When I got to ride again at Fox Raceway, I was just happy to be out there. That was a great goal for the first time out on the track but after that I had no fight in me. I didn't go back and try to focus on going faster through the turns or charging the straights. I had zero aggression. I can already tell what you're thinking. "You broke your back on a bike, you're lucky to be out there. The only goal should be to have fun." And that's understandable but to me, my non-aggressive attitude for my first ride back had such a deeper meaning. My complacency on the track was the same complacency that I was dealing with day to day. The same complacency that caused me to gain thirty plus pounds and my happiness to decline. Like a plastic bag in the wind, I was just going with the flow and allowing life to take me where it wanted instead of taking the reins and guiding my life where I wanted it to go.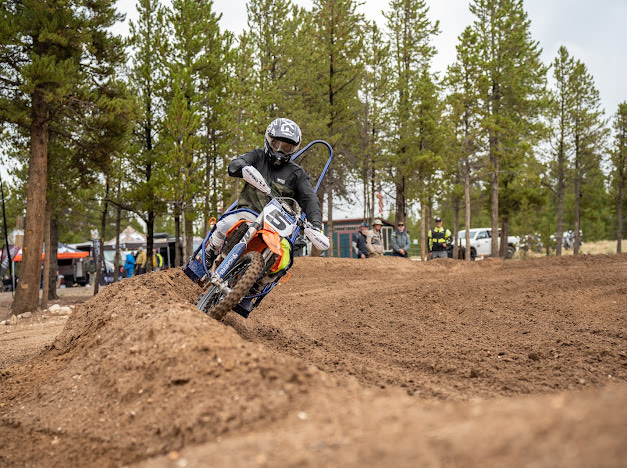 That same complacency and "I'm owed attitude" continued through the beginning portion of this year; most notably with this opportunity that Kris gave me. I finally came to the realization that writing articles and being a part of the moto industry was what I wanted to do for work and Kris graciously gave me the opportunity to write some articles for him and prove myself. I'm so happy that he did this for somebody he certainly didn't have to but looking back over the last few months, I haven't taken full advantage of the opportunity that I was given. Like I said that competitor inside of me wasn't around when I needed him the most. I didn't put in the proper effort; subconsciously feeling like the universe would get me back after everything happened and I could get away with not putting in the required effort.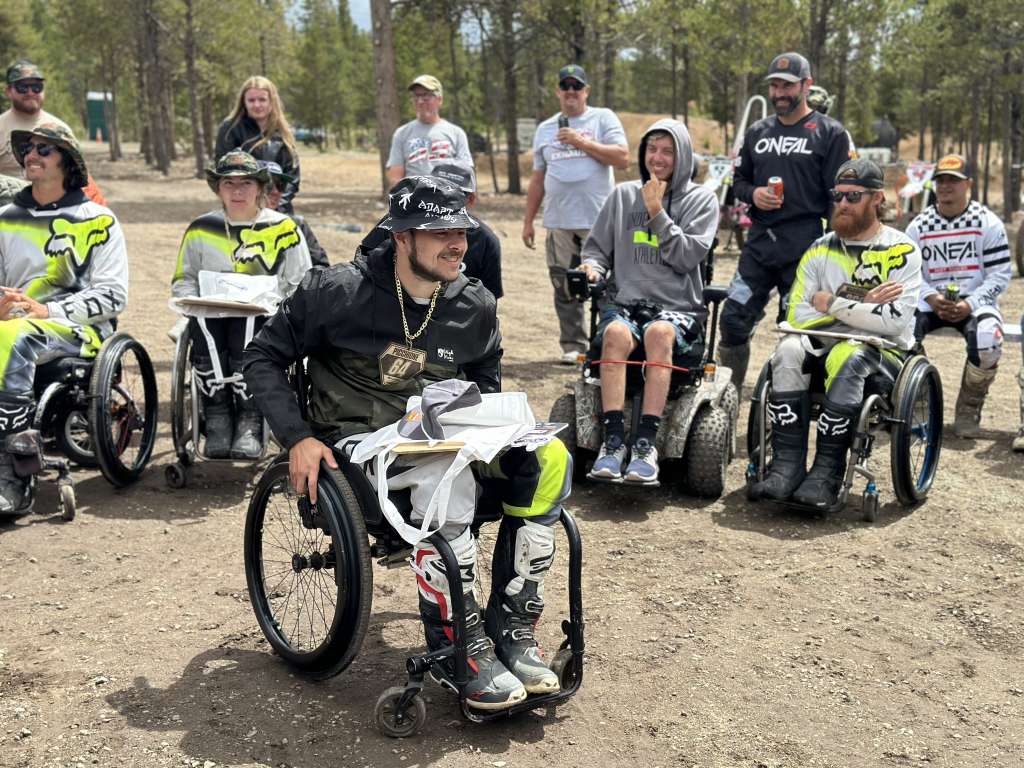 At the end of last month, I got the chance to ride again with the crew at Motodemption in Colorado at one of their camps at Leadville MX. Again, heading into the camp, my goal was just to have fun. I didn't care about improving on the first time I rode. But after the first session on the track, I realized something was different. When I got off the track, I sat with myself and started to have thoughts about where I was going to go faster next time out on the track. I was shocked. Who was that talking? That competitor I thought had vanished was back in my brain talking ever so quietly. So I just sat and listened. Turns out that competitor had been in my head all along. From that moment on it was a total mental shift. No more plastic bag in the wind. I turned into a fighter jet, moving with purpose and force. Every time I went back on the track I was fighting to improve. And every time I got off the track, I was already thinking about what I was going to do better next time. There were actually a few people that came up and asked me if I was okay because for most of the time between practices, I was sitting by myself staring into the distance. I'm sure to everybody else I looked pissed but in reality, that was the happiest I had been since my injury. I finally had that fight back in me that I had so badly needed over the last eighteen months. It continued through the camp, and I was amazed at the improvement in my riding compared to the first time on the track. Even in watching videos of myself you could see a complete contrast in the intensity that I had on the track. It took this camp for me to realize that I was not putting in nearly the effort I should be in my life. While I regained the on track intensity, I knew that I needed to make a change in my daily life in order to continue to progress and live up to my potential.
Almost a month later, I can say that it has. I've been working my ass off in the gym, focusing on my diet, and getting my head back on straight to buckle down and work on my moto journalism "career". Don't get me wrong, there are days when I don't feel like getting up and putting in the work but I've realized that nobody is going to do it for me. Whether it be monetary goals, work goals, or goals in your personal life, nothing happens without the effort. Just recently I've realized that the universe works for you when you show it effort. If you put in the work and the fight on the daily the universe will reward you with what it is you're working towards. Nobody is owed anything in this life; especially me. It took lots of self reflection and hard internal dialogue to realize I was missing that competitor within me since my injury. I'm thankful for dirt bikes for helping me bring that competitor back that now pushes me in so many areas of my life. While life is always going to have ups and downs, I hope that little voice in my head that's willing to fight is here to stay and continues to push me towards my goals