Sometimes my testing during the week needs are not the same as my weekend race needs. I need certain parts/gear on race day that I generally DO NOT need during my work week. Here are 5 things I can't live without when it comes to race weekends. AS always if you have any questions, please feel free to email me at kris@keeferinctesting.com.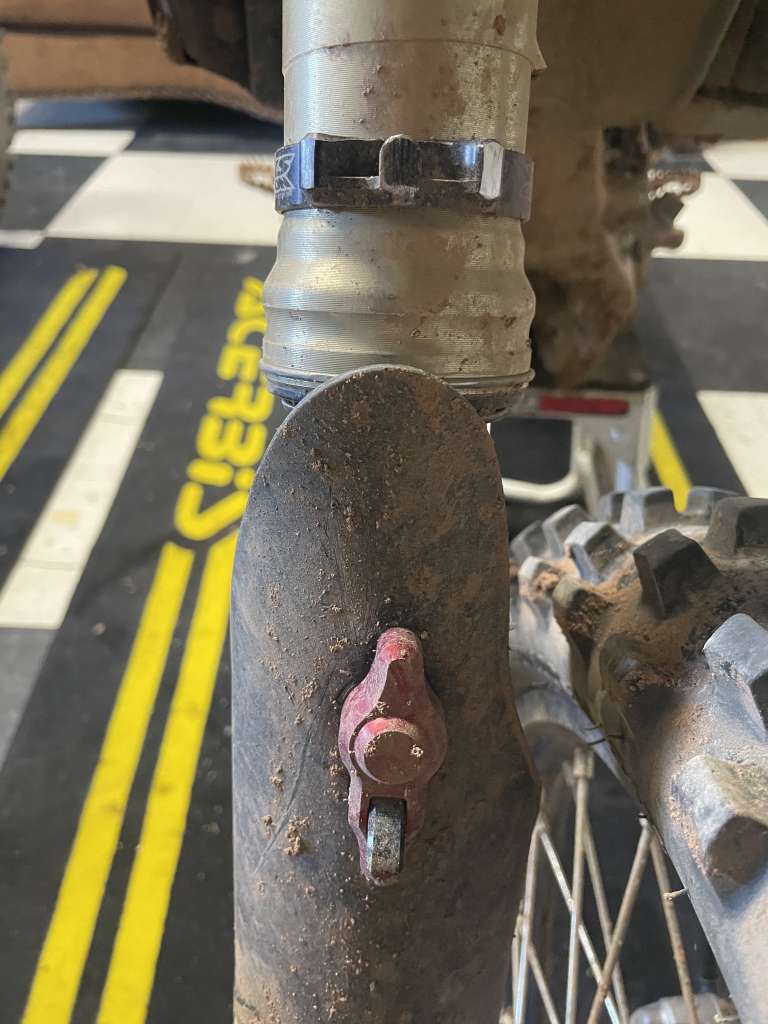 Works Connection Pro Launch Device: Springless starting devices are commonplace these days but there is nothing else better than the Works Connection Pro Launch device. I have tried several starting devices and although most work great for a while, they end up falling apart or rip my fork guard off mid moto. The WC Pro Launch is easy to lock in place (just ask Mrs. Keefer, who can lock it in fairly easy thee days) and has not failed me yet. I am usually a 120-130mm set lock in height rider as that seems to work on dirt as well as grate starting gates. If you're looking for better starts, which is a huge key to any race, get the Works Connection Pro Launch. It's the first thing we get on our test bikes when we race them. $129.95 worksconnection.com  

DeCal Works Die Cut Pre-Print Numbers: I will admit that I am not a huge pre print numbers guy. I usually will not run numbers unless I go racing. At Dirt Rider Magazine we had to have numbers on all the test bikes and it got old putting them on every single bike. Not everyone needs pre print numbers and you should riders out there certainly don't need them. However, we like to race over here at Keefer Inc. so we go to the place that does thousands of graphics and pre prints, that company is DeCal Works. DeCal Works sells die cut numbers that makes it super easy to slap on some digits to go race with no bubbles, fuss or swear words! They actually look really clean on the bike and weigh less than a full set of pre print numbers! Order some up over decalmx.com. 

Dunlop MX12 Rear Tire: Racing on some soft to intermediate terrain and want an advantage on the guy next to you that thinks he needs a true soft-intermediate tire? Get a Dunlop MX12 on the rear of your bike and thank me later. Do no be frightened by the paddle look of the MX12 as it does have more lean angle traction on intermediate terrain than you think. I have used the MX12 at a few races at Glen Helen in the dead of summer when the track gets baked and it performed just fine. The advantage of the MX12 comes when there is soft soil on top of the hard dirt. The MX12 gets you on top of the dirt quicker without wheel spin. I am able to shoot out of corners quicker with less throttle and have more control of the rear end of my bike. Getting off the gate with a MX12 is a game changer for starts so if you think it's going to be somewhat soft at your local race track, grab a MX12 and you'll cross the checkers with all your tear offs still in tact! Go to your local Dunlop dealer to get "hooked" up or head over to rockymountainatvmc.com. 

My Laps Transponder: I am not a patient person. You think getting older would grant me some more patience, but it hasn't. Long lines at the races in the morning is not ideal for me, so I took it upon myself to purchase some transponders from My Laps. If your local sanction uses transponders, chances are they use My Laps to score the events. Simply go to mylaps.com and purchase your own transponder, pre-register for your race and skip the lines! Eat a breakfast burrito and chill at your pit!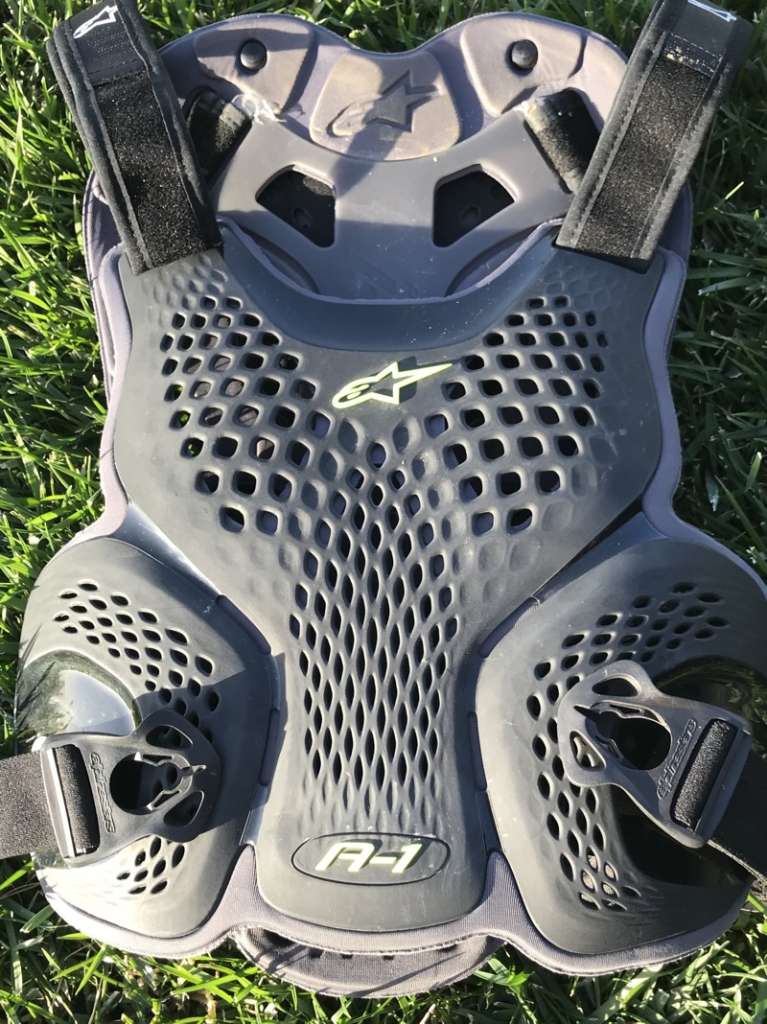 Alpinestars A-1 Plus Roost Guard: If you're looking for some chest/roost protection the Alpinestars A-1 Plus is one of only two protection pieces that I feel is most comfortable for a long day of racing. The A-1 Plus is lightweight, is not bulky and ventilates well. It has the option for you to take the back plate off (if you don't want some form of back cushion) and easily fits under all types of jerseys out there. For $149.95 it is one of the protection pieces I can't do without on race day. Especially if you don't get a good start! It's like hand guards for your torso. The shown A-1 has been recently discontinued, but the A-1 Plus is the same roost guard as the A-1, but with more foam under the plastic. Go to alpinestars.com to check out their protection line.