The wait is over! The new 2023 Yamaha YZ450F is here and it looks drastically different to the eye. With a new engine layout, slimmer bodywork, updated clutch, new transmission and a diet plan that is claimed to be five pounds lighter this Yamaha could be the most anticipated bike of 2023! We will be riding the new bLU cRU soon, but in the meantime look for a podcast with Mike Ulrich (Yamaha Media Relations Manager) on this sucker right here on keeferinctesting.com soon! Below is the meat of what is new on the YZ450F!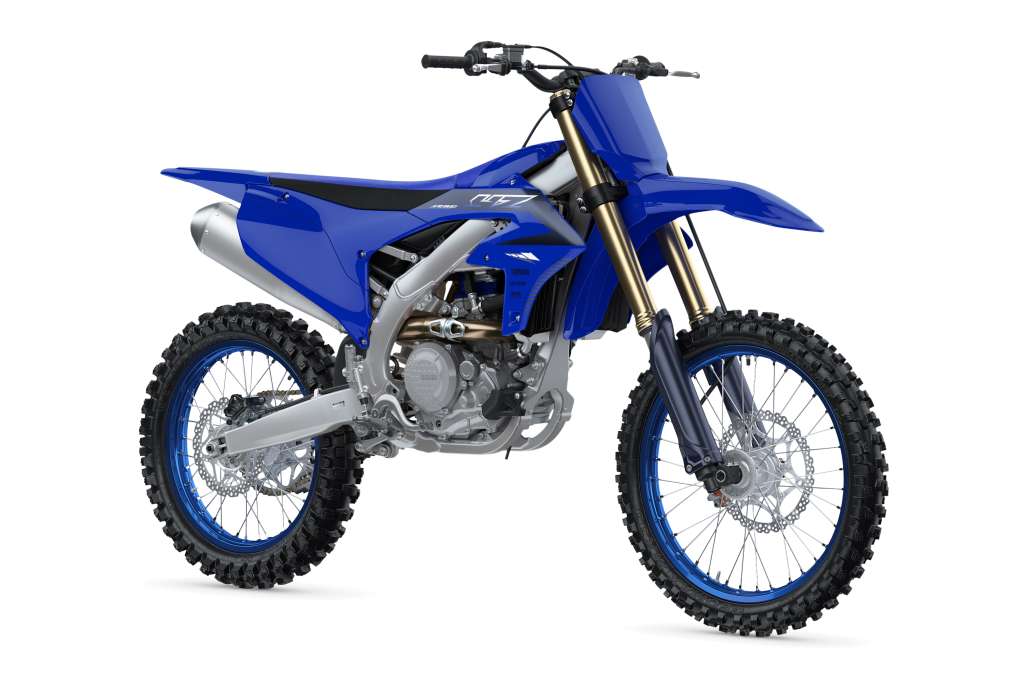 All-New 450cc Four-Stroke Engine
Lighter, more compact with increased power across the entire rev range, the all-new 450cc engine maintains the YZ450F's exceptional pulling power and renowned ease-of-use, all while boosting the rev limit by 500 rpm for even more top-end power.

All-New Aluminum Bilateral Beam Frame
A completely redesigned aluminum bilateral beam frame provides just the right amount of strength and flex for the perfect balance of stability and cornering performance. The result is a better handling machine with lighter feel, more agility and increased traction allowing the rider to enter corners with greater confidence and more line choices.
New Yamaha Power Tuner App
Like having factory team support in your pocket, Yamaha's groundbreaking Power Tuner App is revised to be even more user-friendly. New features include an intuitive "Simple Tuning" slide bar for engine mapping, Traction and Launch Control tuning, lap timer, along with engine and suspension tuning guides.
New Traction Control & Updated Launch Control
The all-new Traction Control System communicates wheel slip to the ECU, tuning the engine to maintain ideal rear wheel traction. Three levels can be selected: HIGH, LOW or OFF. The updated Launch Control System now features an rpm limiter which can be adjusted in 500 rpm increments between 6,000 rpm and 11,000 rpm for optimized launches when the gate drops. Both systems are controlled through the Yamaha Power Tuner App.
New Compact Lightweight Clutch
The all-new clutch design replaces the coil springs of the previous model with a new disc spring and integrates primary gear and basket into a single steel unit. The result is a more compact, lightweight and durable assembly which yields smoother engagement and excellent feel. A new clutch cover employs a stylish geometric design that helps minimize scratching and lends a premium look.
New Five-Speed Transmission
All new tri-shaft transmission layout vertically stacks the transmission shafts, raising the center shaft and forming a triangle between the crank, drive shaft and main shaft for a lighter, more compact transmission.

Slimmer Body & Improved Ergos
A new slimmer, flatter and more compact body eases rider movement for improved control, including more seamless, rounded features from seat edges and side covers to a more narrow fuel tank and front shroud. The rider triangle is also improved with increased legroom between the seat and footpegs, and revised handlebar position for a more natural posture and enhanced rider comfort.

New Air Intake
Optimized intake path draws air from under the side covers and seat allowing for a lighter, slimmer and more compact shroud area. This redesign allows the airbox cover to be lower and more narrow and radiator shrouds to be slimmer.
Updated Rear Brake
Rear brake feel is improved by reducing the rigidity of the brake hose, providing a wider range of control at the pedal.
Revised Suspension with Toolless Fork Adjustment
The YZ450F's front fork now features a new hand operated compression clicker for simple, toolless adjustments. To match the new chassis, front fork and rear shock damping characteristics are tuned to optimize traction and bump absorption.