Getting your 2024 KTM 350 SX-F suspension set up just got easier. If you want to get a nice suspension baseline setting for your 2024 KTM 350 SX-F start with this and you should be in the ballpark. The KTM 350 SX-F will take a little time to break in but these clicker settings should help you feel comfy in a quicker manner. If you need to get some mods done to your KTM 350 SX-F, check out our top mods for the orange machine right here on our website.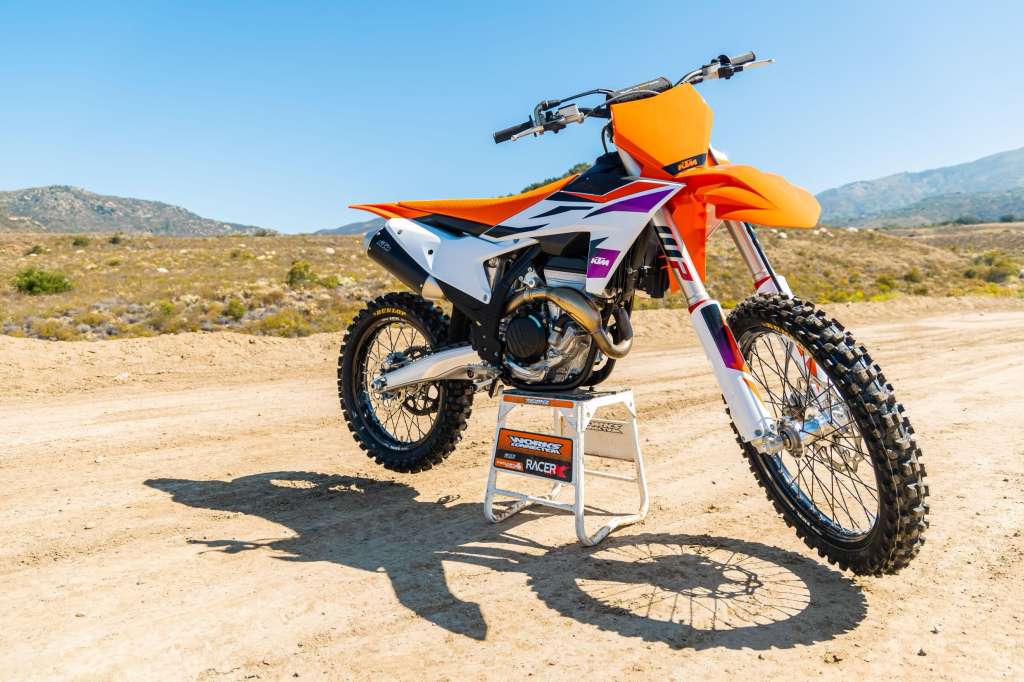 Suspension: Try these settings if you're anywhere near the 175-200 pound mark. This setting, along with the other chassis mods here (after an 8 hour break in period) should help the KTM feel less harsh and settle more. The Husqvarna FC350 has a different suspension spec so this setting will not work. IT TAKES 7-9 HOURS FOR THIS SUSPENSION BREAK IN!
Fork:
Height: 5mm
Air Pressure: 10.8 bar
C: 14 out
R: 16 out
Shock:
Sag: 103mm
LSC: 12 out
HSC: 1.5 out
R: 16 out
Torque Specs: (Works with Husqvarna and Gas Gas as well) Even though some engineers say that torque spec doesn't really matter in the grand scheme of "feel" on the bike, my body says different. The KTM chassis feels slightly rigid from the swingarm pivot bolt back as I get a lot of deflection (side to side) movement out west on braking bumps as well as acceleration bumps. Lowering the torque spec on the swingarm pivot bolt to 95 Nm helps settle the rear end slightly as well as helps the rear of the bike keep straight during off throttle situations. This will not give you added comfort, but will help settle the chassis with less side to side movement (mostly on-throttle type situations). Keep an eye on your swingarm pivot nut as it will back out over time (vibration) so either blue Loctite it or check it every now and again. The stock plastic frame guards will hide it and you will never know it's backing out until it's too late and your pivot bolt screws up your swingarm bearings.