In the world of media testing it's tough to really decipher what is good and not good at times. The ol' greenbacks rule the roost when it comes to what is "tested" and rated with the moto media. I mean of course you need money/advertisement to survive but it gets cloudy at times between the edit side and sales side. When I was at Dirt Rider Magazine it was hard to completely go ALL IN on the truth because the sales team would want a positive review because "Brand X" will be spending a lot of advertising money with the magazine. I found myself typing half ass reviews or even embellishing some products positivity for the sake of sales dollars. This is one of the reasons why I chose to leave the magazine to start my own deal over here at Keefer Inc. Testing. You don't have to STOP taking advertising dollars to be truthful, you just have to REALLY believe in the products you're advertising. This is why I will probably never be rich, yet the reason why Keefer Inc. will always be FOR the moto enthusiast/consumer and not built around advertising dollars. So much for selling the family business eh?  Any advertising dollars we take are products we believe in and use ourselves.
There are also brands that we believe in, that we like to promote, that DO NOT give us any advertising dollars but we still choose to run their product anyway! Why? Because they are GOOD! It's not easy to find products that make a difference in your daily moto life or on the track, so we put together our first installment of what we like, but DO NOT receive any advertisement dollars from! It's something out of the norm, but to keep the transparency going here, we thought it could be an interesting read for all of you! Here are five products/companies we choose and even pay for on occasion! Be on the look out for more products in an upcoming part two!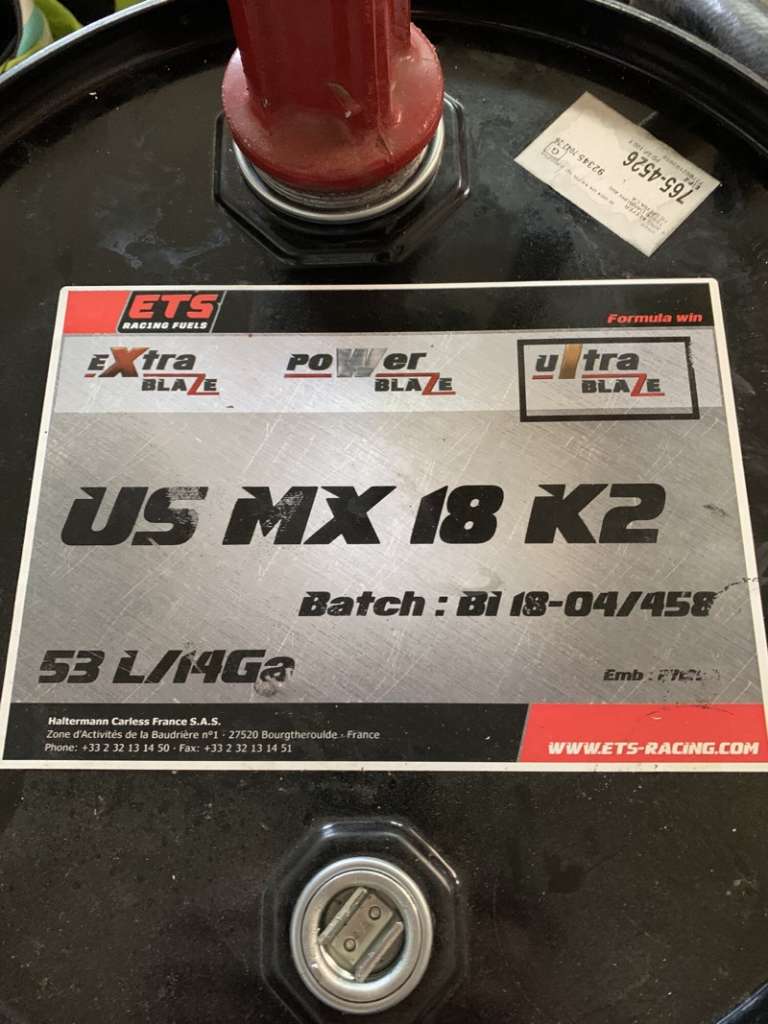 ETS Racing Fuel: Race fuel is expensive! I know, I have purchased A LOT of it! ETS is no stranger to racing fuel as they are the official race fuel for the KTM, Gas Gas, Husqvarna race teams, but in the world of us normal weekend warrior consumers it is fairly new to the North American market. Sure, you see it here in America but it wasn't that easy to get. With ETS going to consumer direct online it has opened the door for you all to get some quality race fuel delivered to you doors! ETS has been knocking on or door for quite sometime to try the product but I was reluctant to jump on board with the US MX18 race fuel NOT because of performance (which is quite good and mimics a VP Pro 6 engine delivery), but because of the certain smell the fuel had. My wife would not allow it near our home so we asked if they cold somehow change the smell to accommodate most consumers complaints of the pungent fumes. Now for us die hard moto dudes, the smell is glorious but for others it doesn't translate so I put the ETS brand to the side until I heard form them. Well, to my surprises they came back with a US MX18 blend without the hard core sweet smell and it didn't bother the Mrs. WOW! A company who listened to what we were complaining about and made it better! The performance of the fuel was still there but without all the fumes that it once gathered in the shed out back! ETS is constantly looking to improve their fuel and with the relationship they have with the KTM group that technology only leaks down to us consumers! I also like that the fuel DOES NOT boil as easily in the summer months as VP Pro 6 and even though the US MX18 fuel runs a little richer in your four stroke, I have had great results without mapping the ECU to the fuel. Yes, you still can run the fuel without having to remap, but your four stroke will gain even more power if you do map for ETS US MX18. ETS has a great product and is willing to work and evolve the products in order to please the consumer! We use/endorse the fuel and get paid ZERO dollars from the brand!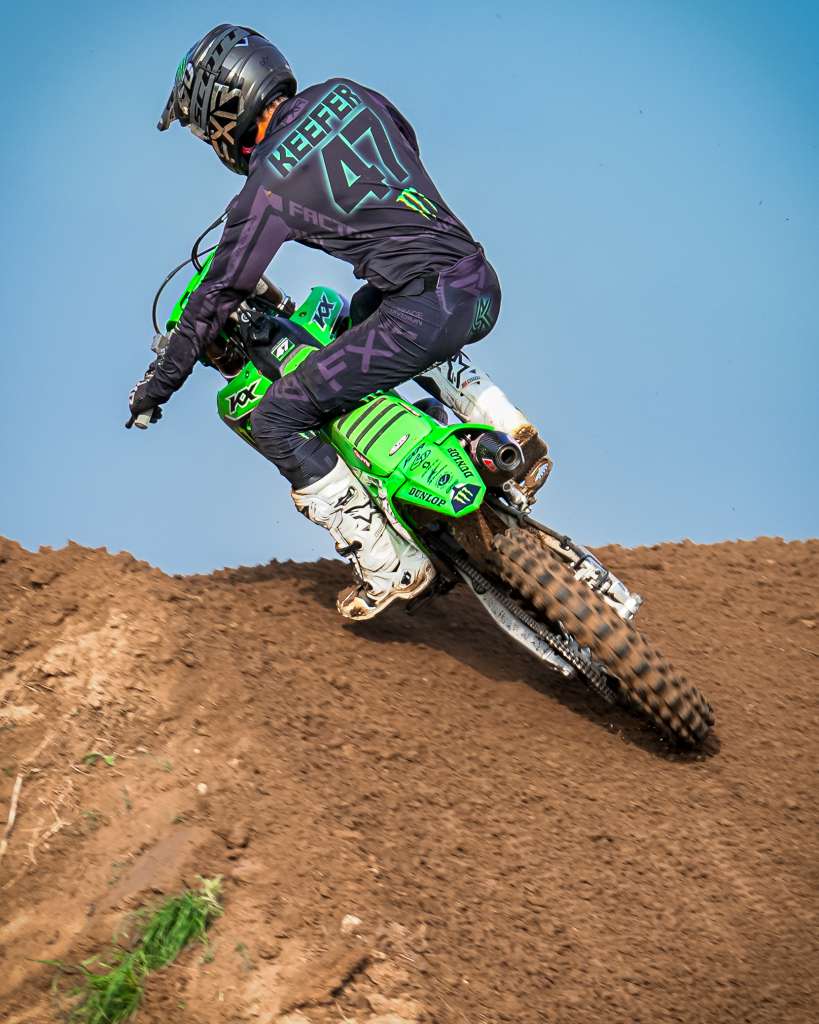 Alpinestars Tech 10/Tech 7: I have been on the Alpinestars bandwagon for A LONG TIME! I have tested other boots and although some are pretty damn good, the Tech 10 as well as the Tech 7 are some of my favorite sets of boots in my shop! Why? Simple! The Tech 10 boot gives me the most protection/feel out of any other boot that I have tried. The Tech 7 boot gives me a little less protection but a lighter feel when my old ass knees are a little sore from a week straight of testing. I have he best of both worlds with the Alpinestars boots! I still have strong ankles/feet and some of that should be directly pointed to the Tech 10 protection level. I still purchase Tech 10s for my son, Aden, over on RMATVMC.com and even though I get a handful of boots for free a year, I still purchase some for myself when they don't have some product in stock. Being in the moto media, most of us are able to get what we want for free (as long as there is some sort of content being created) so I could choose whichever boot I wanted to run. I choose Alpinestars because of the quality and feel I get when I slip my feet inside.

Oakley Airbrake Goggles: I messed up! I will admit it right here! I screwed up HUGE! When I was at Dirt Rider magazine, I was asked to test the Oakley Airbrake goggle so of course I did! I will admit I was not really a huge fan of the goggle at first because I saw the price tag! 200 bucks for a pair of goggles! WHAT? I'm out! However, as other goggles started to evolve (after the Airbrake was introduced) so did the price tag. Most goggles with an injected molded lens as well as the advancing technology with other brands the pricing started to even out somewhat. I spent one week in the Airbrake goggle way back in the day and I have been screwed ever since! Screwed as in, it's tough for me to wear another goggle and be as happy as I am in an Airbrake! The clarity of the lens, the peripheral I get, the comfort in the foam, the way it sits on my face as well as fits my big ol' nose are just a few of the reasons why I love this goggle! I am not a huge PRIZM lens guy as I prefer a clear lens almost 99% of the time, but the PRIZM does offer even more clarity in certain light. If you have never tried an Oakley Airbrake goggle, give it a try and let me know if you're married after your first date!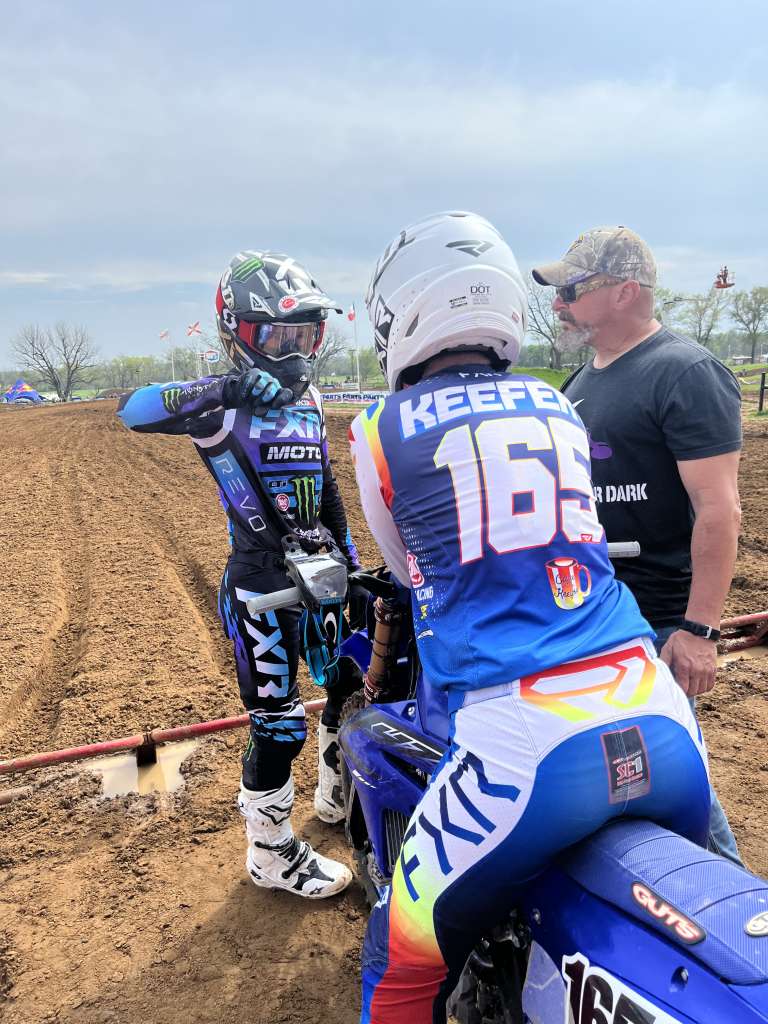 GUTS Racing Seat Covers/Foams: Let's face it, what guy doesn't like a personal note from a very attractive lady when he gets his order? This is the personal attention you get when you're at GUTS Racing! Not only will Mckenna make you smiley face on your invoice but you will get quality seat foams and covers as well as a ton of options for heights and widths! Andy has been making covers/foams for as long as I can remember and has helped my monkey butt more than I can admit! I like the color combos you can create and the ribbed covers are tough as nails. 

DID ERT3 Gold Chains: It may not seem like much but chains are one of the most important aspects of your motorcycle! I have went through so many brands of chains and have broken so many that I lost count. The last thing you want is to be going up a face of a jump and your chain to snap! This is why I purchase DID ERT3 Gold Chains through RMATVMC. I have zero affiliation nor do I even get product from DID, but I buy a lot of their chains because they don't stretch out quickly and are super reliable. If you plan on going with a non o-ring chain this is one of the best chains on the market today! Simply buy a 120L ERT3 chain and cut to desired length.