Written By: Anthony Picchione
All humans have strengths and weaknesses; you may be great at communicating, bad at cooking. Hell, I'm bad at walking! Professional motocross racers are no different.  No single rider is perfect in every area of racing. Each rider brings a different skill set that, in my opinion, makes our sport so exciting. As different tracks and scenarios arise throughout the season, it gives the riders a chance to let their individual skill sets shine. Some racers are good at starts, others good at charging through the pack, good in the sand, good at managing the race, etc. But imagine a world, where you had the ability to pull different attributes from different racers and combine them into one Superstar. What would that look like? Who really is the best in each category of our sport? Who's the best starter? Who's the most fit? Who's gear setup would you pick? Well I decided to do just that. Below is the list of the main skills in our sport and who I believe is the best in that individual category across both the AMA and MXGP fields.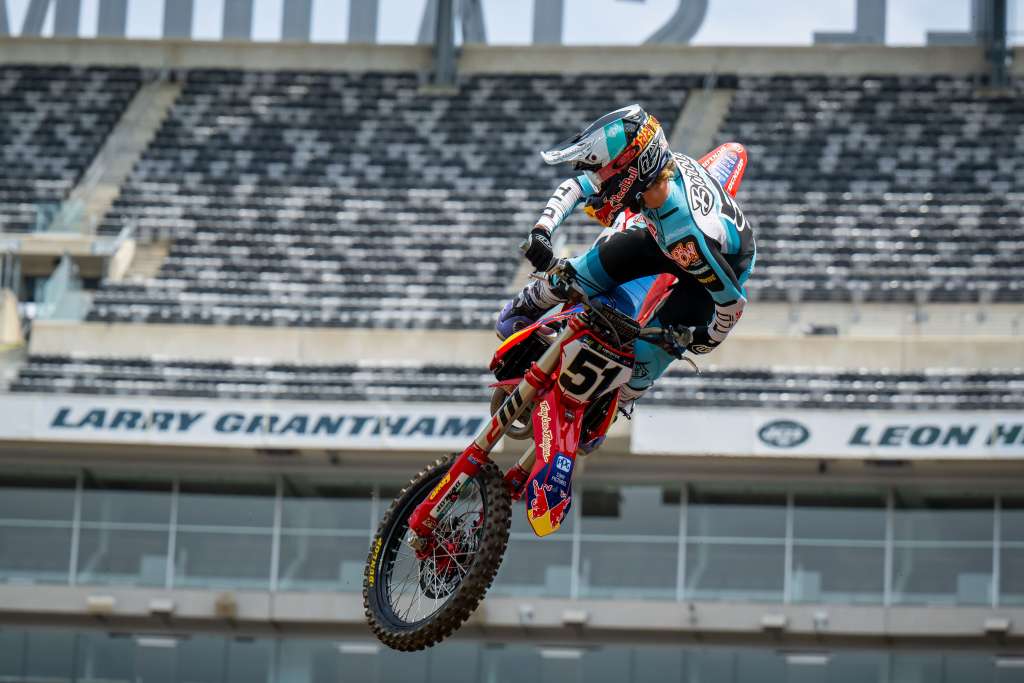 Riding Style
Maybe the most important part of a racer; riding style. There's lots of options in this "category" but when I think of the ideal riding style there's two guys that come immediately to mind. That would be Chase Sexton and Ken Roczen. When I watch both ride, it makes me want to ride myself. They make what they're doing look so easy. Although it's a close battle, I'd have to give the nod to Sexton on riding style. If you watch him closely, you'll realize he does a great job at staying centered on the bike as well as riding on the balls of his feet so he can better grip the bike with his knees. He always looks in control, even at times throughout the season when he was unhappy with his motorcycle. Although it goes wrong for Sexton every so often, when everything is going right for him, it's hard to argue there's anybody else who's got a better riding style than him. It's poetry in motion.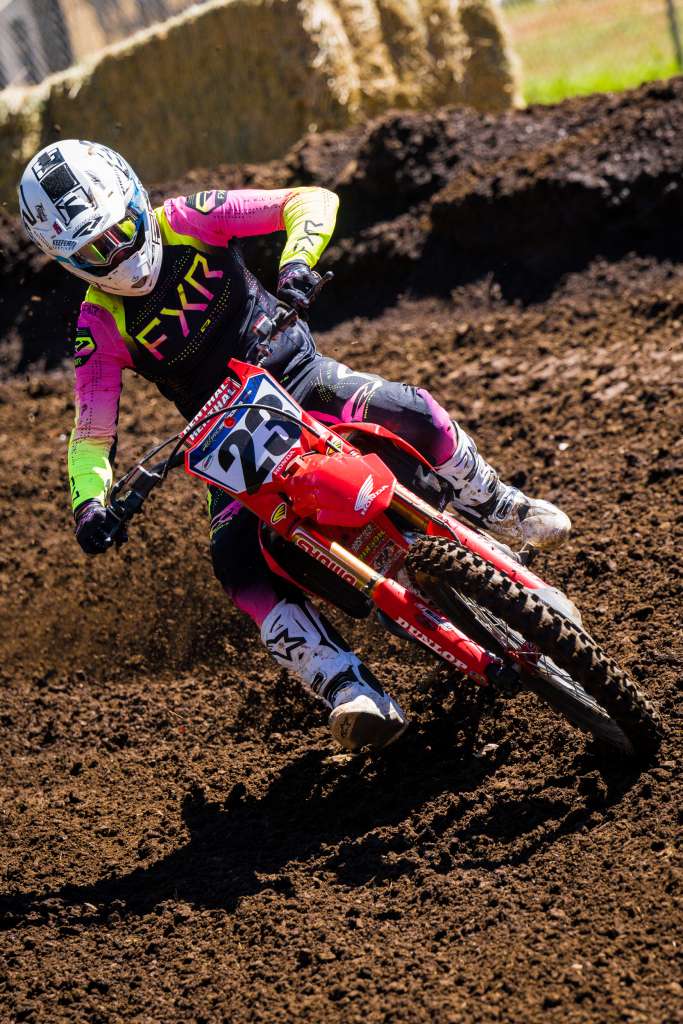 Bike Skill
Bike skill may be a hard thing to see for the average fan, but for myself and other die hard fans, I'm always looking for guys using their skill to do unique things on the bike. Whether it be jumping braking bumps into turns, preloading jumps, or jumping out of a rut early, bike skill can make a big difference on the track. For me, picking out the rider with the most bike skill is easy; Jett Lawrence. If you were looking out for it, it wasn't hard to see Jett using his natural talent on a dirtbike to do the above listed things to not only drop his lap time, but save energy as well. Seeing it in person at Southwick was eye opening. The way he's able to use his bike skill to look at the track differently and see little trick lines is part of the reason he was able to go 22-0 this summer.
Starts
In order to be an all timer in this sport, you have to get consistently good starts. Without a doubt, the most consistent starter in the world currently is Jorge Prado. This year alone the GasGas rider amassed 14 holeshots across the MXGP season; leading him to his first MXGP class title. If you watch the MXGP's, it's almost a certainty that Prado is going to round the first turn in the lead. Outside of raw speed, being a good starter might be the most important quality to have as a racer. You can be the fastest rider, but if you're having to work your way up from the back every moto, it's gonna be very difficult to be in title contention at  the end of the year. While some of Prado's success off the gate is owed to how good the KTM group have gotten that bike (especially in Europe), his reaction time, throttle control, and shift timing play a big role in his ability to get the holeshot.  If the rumors are true and Prado makes the trek over the big pond to race both AMA SX & MX in 2024, I think he'll be a force to be reckoned with since he'll be up from learning the pace as soon as the gate drops.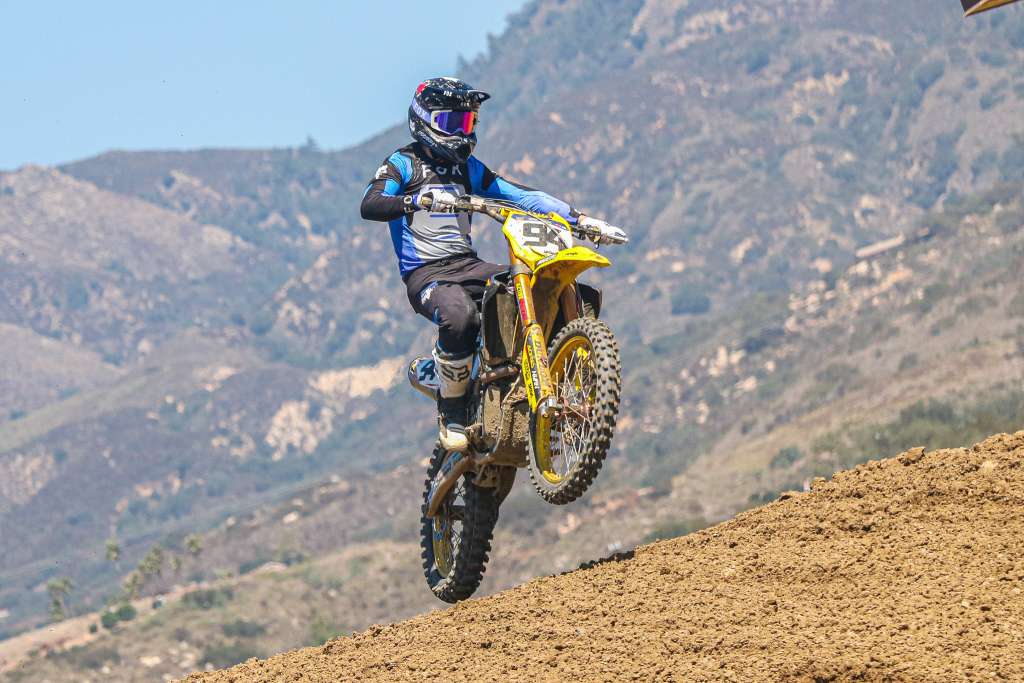 Sprint Speed
When you think of sprint speed, the first person that has to come to mind is Ken Roczen. No matter the bike, track, or discipline of racing, Ken has both, the fast twitch muscles and natural ability to figure out a fresh track quickly,and pull a large gap during the beginning portion of a race. When the gate drops, most guys take a few laps to get a feel for a track and get in a groove before picking up the intensity. Whether it's Ken's background of riding on different types of unfavorable terrain in Europe or just talent on the motorcycle, Roczen doesn't take those first few laps to get a feel. As soon the gate drops, he sprints immediately. I think back to his championship winning season at RCH Suzuki where Ken would get a third to eighth place start and for a moment you thought there was going to be a battle, and before you knew it he was out front with a considerable lead.
Fitness
Trying to decide who has the best fitness isn't easy. Ever since Carmichael raised the bar for the amount of effort needed off the bike to succeed, every factory rider knows what they have to do training wise to be able to last the motos. If forced to choose though, Tomac would be my pick. While his competitors are able to last the race, not many of them are able to bulldog the bike like Eli for that long. For him to manhandle the bike the way he does for a supercross main event or two outdoor motos takes an immense amount of fitness. (There's also been numerous times when Eli is able to find an extra edge late in motos when you think he has no more to give. Many times in Tomac's career, you've seen him utilize his fitness to find that extra gear and outlast guys near the end. Obviously with age, Tomac has become more precise and thoughtful with his riding, but you can still tell when he needs that little extra late in the races,  he's able to find it. Call it heart, or call it fitness, I'd love to have whatever Tomac has.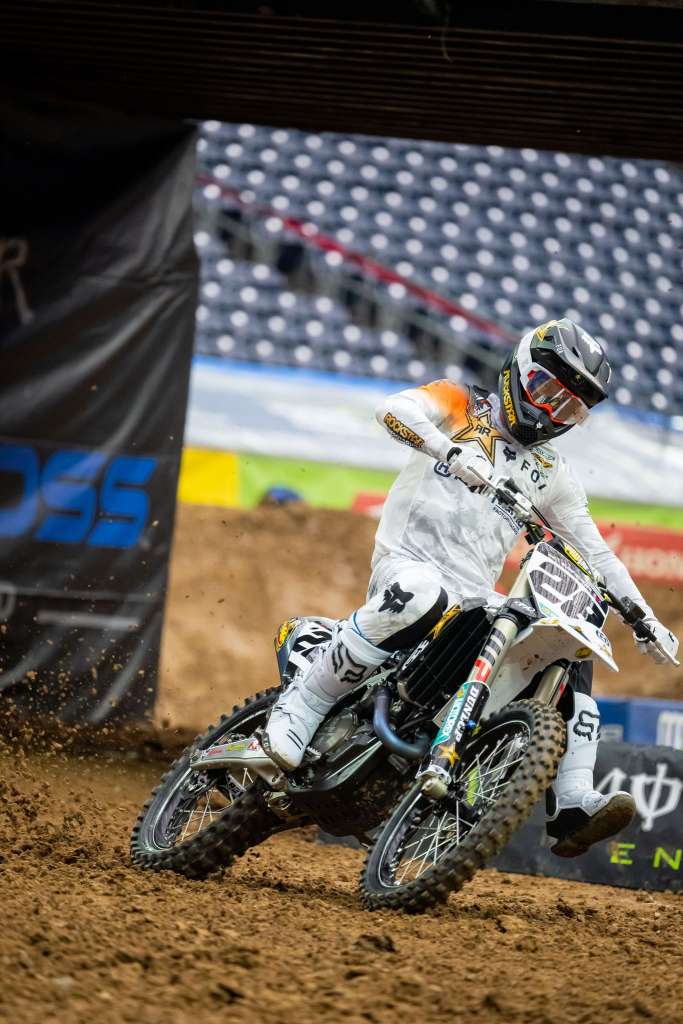 Gear Setup
Of course, if you're going to create the ideal racer, they have to look good as well. This is really personal preference, but I think you could take your pick at any Honda HRC guy. There's something about seeing a factory Honda that makes you want to ride (half the reason I had Honda's when I raced). If I had to pick one HRC rider's gear set up though, it would be Jett Lawrence. Not much beats Alpinestars gear with a Red Bull Helmet. Alpinestars has really elevated the gear industry for pro riders in terms of one off sets. Whether it was the anti social social club collaboration with Jett, or the gear sets to honor the late Ken Block, A-Stars goes above and beyond to be different and have made themselves one of the most sought after gear brands for the top pros. While Alpinestars gear is more readily available to the public than say ten years ago, there's still something about sublimated Alpinestars gear that screams factory to me.
Attitude
Who has the best "attitude"? I guess like gear setup, it really comes down to personal preference. Some might think a champion needs to be flashy and arrogant. Some might think they should be reserved and let the results speak for themselves. In my opinion, the ideal racer should have a mix of both! I think Cooper Webb has just that. For the most part, Webb lets his results speak for themselves. When he needs to though, he's not afraid to throw out the occasional finger gun to let everybody know he's not to be messed with. He's made a reputation for himself as one of the most mentally tough athletes in our sport and not a guy anybody wants to be in a championship battle with late in the season.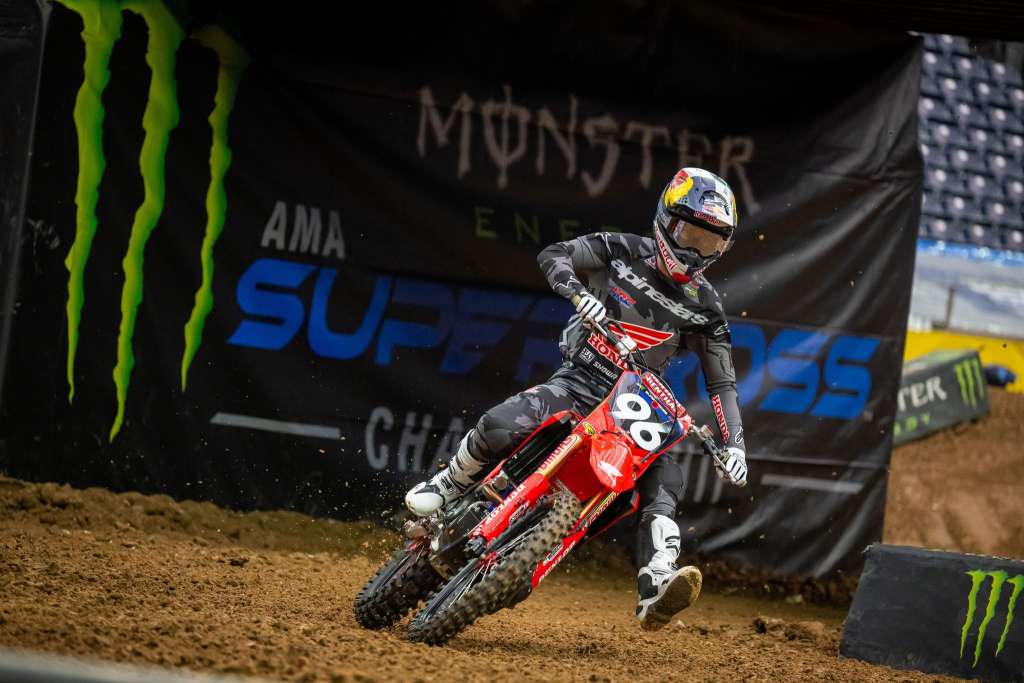 Race IQ-Hunter Lawrence (Lets the race come to him, didn't stress much about winning first moto this year outdoors)
Intelligence during a race is an extremely underrated skill. You can be the best in every other category of motocross but if you don't have the proper race IQ it means nothing. To me, race IQ is the ability to assess risk versus reward while you're racing.  There's a lot of guys (mostly in the 250 class) that are full send  the whole time. It doesn't matter the circumstances. They throw caution to the wind, twist the throttle and hope for the best.  While this may work sometimes, more often than not it ends with a slew of inconsistent results and even the occasional injury. But there is one 250 rider that showed an extreme amount of maturity and intelligence throughout the whole SMX campaign: Hunter Lawrence. He seemed to go about each race very methodically. He pushed when he needed to but more often than not, he had his eye on the bigger picture. If he didn't have it on a particular day or he knew he didn't need to pass somebody for the overall, he laid up to get through the race safely and put himself one step closer to a championship. Being able to do this is vital if you want any chance of being a legend in the sport.