The Starcross 6 has incorporated Michelin's Adaptive Design that gives specific positioning of the tread blocks on three separate zones: central, intermediate and lateral associated with a specific shift of these zones. Michelin's single goal was to offer and exceptional grip behavior compromise for the front and exceptional grip/traction with longevity. Sounds like a dream, right? I can't tell you how hard it is to get durability and performance with off-road tires. It's like a unicorn. Almost doesn't exist! Michelin is now using silica technology that is said to help with durability up to 11% without sacrificing performance (more on that later)!
I got about ten hours on the Starcross 6 medium/soft tire and I can tell you that the carcass is stiffer feeling than that of the Starcross 5 medium/soft so extreme lean angle tire roll isn't as apparent as the older 5 model. Front tire lean angle grip is better than the older version, but straight-line bump absorption was a little stiffer so going down to 12.5 PSI in the Starcross 6 medium/soft was important to get back some bump comfort. Here are my thoughts on each tire: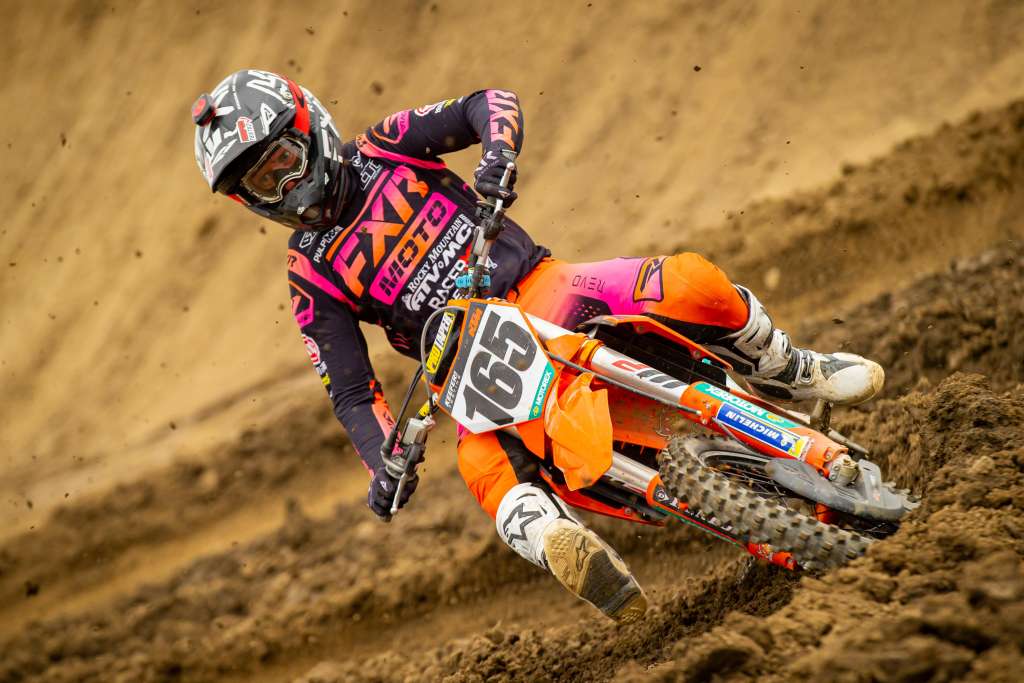 The rear Starcross 6 is a good tire that offers great straight line traction and for a stiff carcass, the side knob traction (when leaning into a rut or pushing those side knobs into a hard pack flat corner) was well perceived. With the new technology Michelin incorporated into the tire, lean angle traction was still pretty good (similar to the Starcross 5). However along with that wear, the straight line traction decreased a little, which is to be expected, but being that Michelin is claiming 11% more durability I thought this was not what I felt on the bike or in line with the claims. Like we mentioned above, the tough choice for a tire manufacturer is finding the balance between traction, performance and durability. The ability to produce a tire that has great grip is there, just ask anyone who has been fortunate enough to ride a spec tire (like I have), but they only last literally one race. Michelin has done an excellent job of providing a fairly durable tire with excellent grip. What makes this a nice purchase is the Starcross 6 has the predictability that I look for in a top tier tire. Within this ten hour window I have spent with the tires, not once was I caught out by the tire sliding out under lean when I wasn't expecting it. This is important when choosing tires. 
The Michelin Starcross 6 front is now one my favorite front tires (besides the Dunlop MX3S and Pirelli MX32 mid soft). The stability of this tire under hard braking, coupled with the grip and surprising plush feel on initial turn in, as well as the continued grip throughout flat or rutted corners is superb. For a stiffer carcass the Starcross 6 front tire has a plush feel when leaned over through bumps. It almost feels like the side portion of the tire is softer than the middle portion of the tire. Straight line bump absorption has a stiffer feel and for whatever reason, it's not as good as the lean angle feel I get with this front tire. If you ride tracks with lots of ruts that gets bumps in them, the front Starcross 6 front tire gives you some added cushion within those ruts when leaning. The Starcross 6 front tire has great durability, hasn't chunked and a comfy lean angle (inside the rut) feel that is tough to find past the Dunlop and Pirelli offerings. 

To me the Michelin Starcross 6 medium/soft is a viable option when going to purchase a tire. I look at performance, lean angle traction and comfort and these Starcross 6 medium/soft tires do all of this well. Does the Michelin Starcross 6 medium/soft tire have the best performance out there right now? No. Is it good enough for riders like myself to enjoy riding/racing my dirt bike. Yes! That is saying a lot because I can count on one hand how many tires I would want on my own bikes.