Written By: Anthony Picchione
Every year the Southwick national comes around, we hear talk of "the locals" who could get up front and battle it out with the factory riders. But who exactly are these local riders? Most people use the term "locals" as a blanket statement, but never really mention any specific names to mention going into the weekend. As a New England native myself, I figured it would be a good chance to give you guys a little insight on who some of the riders to watch this weekend may be. Some of these names you may have heard, and some you may not have. Either way, these are a few guys who have the chance to turn some heads this weekend. All of the guys on this list are from New England and have countless laps in the deep sand of The Wick. Southwick is the one track on the circuit where you get hero rides out of privateers. It's just such a difficult track to master. No amount of prep in the sand can prepare you for Southwick. It's no typical sand track. Since the five riders below have been riding at Southwick and in the surrounding areas for so long, they know exactly how the track and the sand are going to react. Let's dive into the Dark Horses for this weekend races.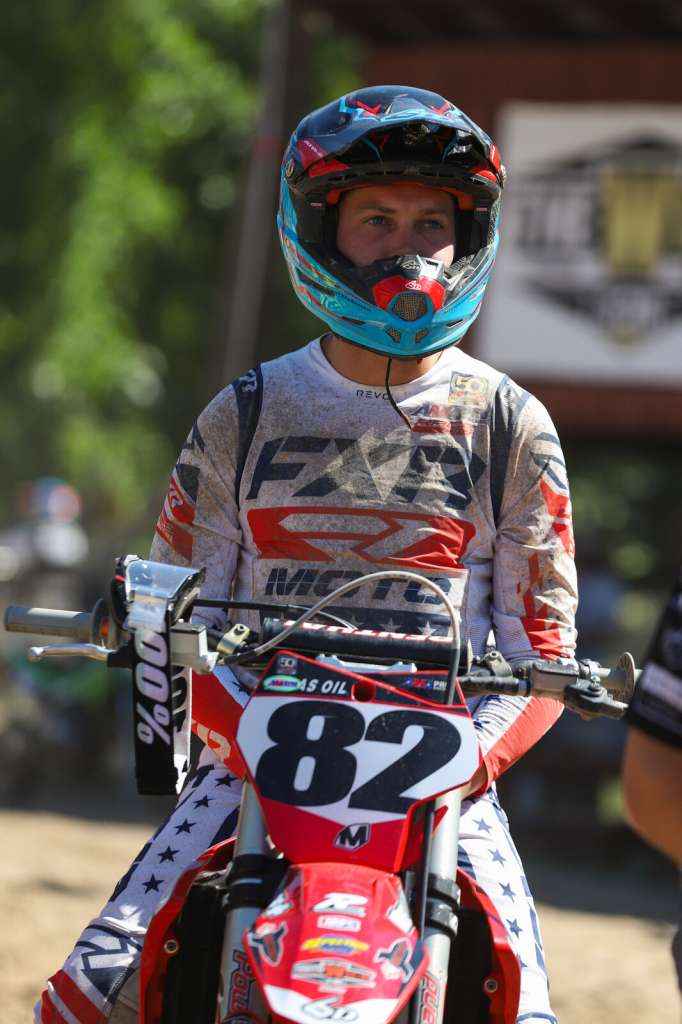 Chris Canning: This one may be obvious to some, but when the Southwick national comes around on the schedule, Canning's name has to be mentioned. Of all of the riders that will race this Saturday, Canning may have more time playing in the sand at MX338 than anyone else. Not only has Chris grown up racing Southwick locally, he also holds classes through his Canning Speed Establishment once a week at Southwick. Although Chris has been contesting the J-Day Offroad series instead of the NESC series (biggest local series in the North East), his skills in the sand have not fallen off. Southwick is the type of track where once you know how to ride it, you don't forget. And after posting eleventh and fourteenth place results in his last two efforts at Southwick, Canning's success as Southwick are sure to continue. Don't be surprised to see the Connecticut native running up around the top ten this weekend.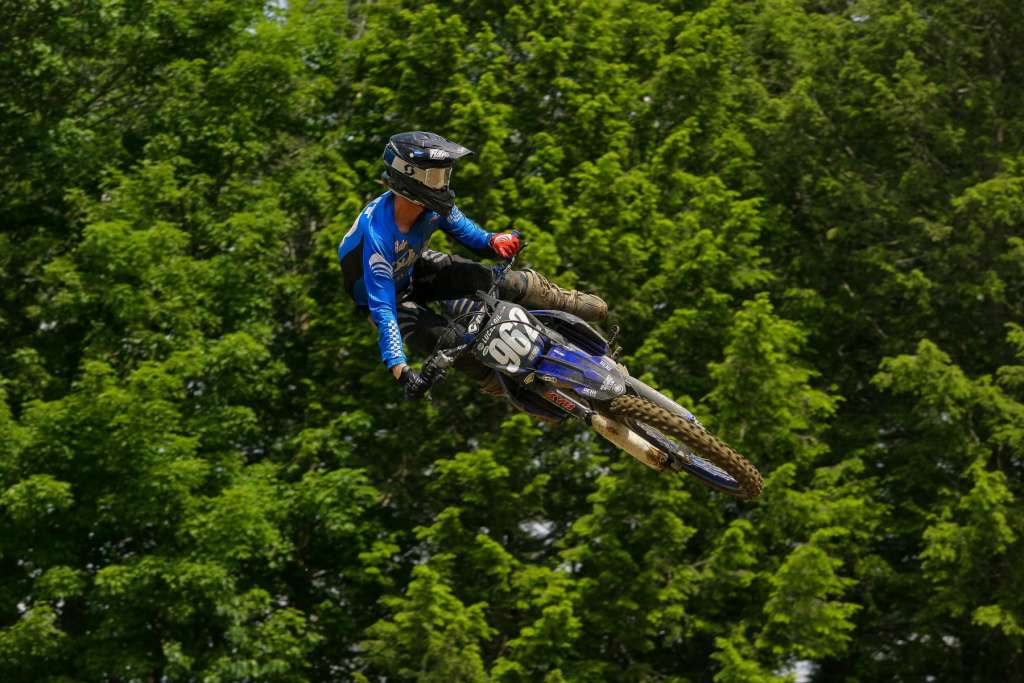 Joe Tait: I may be biased in saying this, but I think Joe Tait has a chance to make some noise this weekend. Before my career ending injury in 2021, Joe was my trainer and is still one of my very good friends to this day. Tait had an impressive amateur career for a privateer, winning the Collegeboy title at Loretta Lynn's in 2018. Some of you may remember him after he raced at High Point, under the name Aaron Tanti due to an AMA error. At High Point, Joe qualified an impressive twelfth place overall, which was great considering he feels much more comfortable in the sand than in the ruts. Tait lives just about an hour from Southwick and has grown up in the sand. Whether it be at Southwick or in the local sand pits, Joe has no shortage of time riding with a paddle tire on. The #962 went 25-23 for 26th overall last year, and after wrapping up both the 250 & 450 Pro Championships in the NESC Spring series, I believe his results will improve from last year. Just in speaking to Joe since High Point, qualifying twelfth lit a fire under his ass, and he wants to score points this year more than ever. Getting to know Tait over the last few years, he's not one to give up and will fight to the end both motos. I've had the privilege to ride with Joe in the sand a few times, and it's a sight to see. I'm excited to see what he can do this year and I know he will have lots of local fans and friends, rooting for him all the way around the track. Look for the Yamaha rider to qualify well and score points in both motos if all goes well.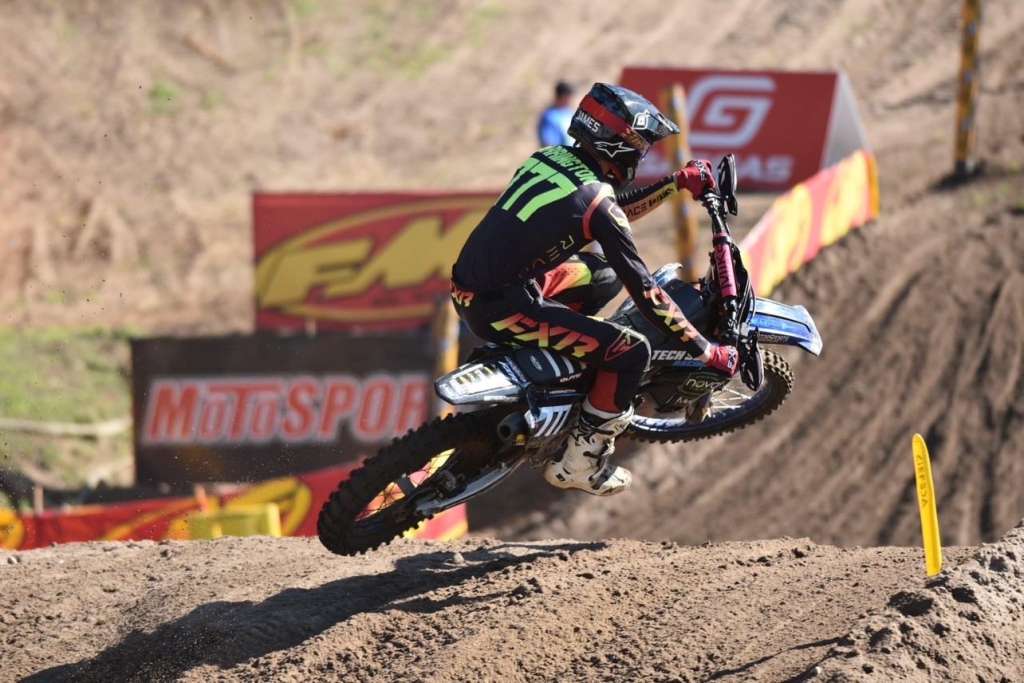 James Harrington: Harrington has contested all of the rounds of the Pro Motocross series so far this year. He's been just outside of the top 20 on multiple occasions so far this season, and will get a significant jump due to his skills in the sand. Harrington also seems to have a good program together with the Tech Service Racing team. James, like the other riders on this list, has been riding at Southwick his whole life. He certainly doesn't lack speed and he's very fit and strong for a privateer. Harrington battled it out with Tait at a few NESC rounds this year, and actually got a couple of overall wins. The #778 is also one of the taller riders on the circuit and I think this will be an added advantage late in the motos, as he can use his long legs to wheelie through the rollers.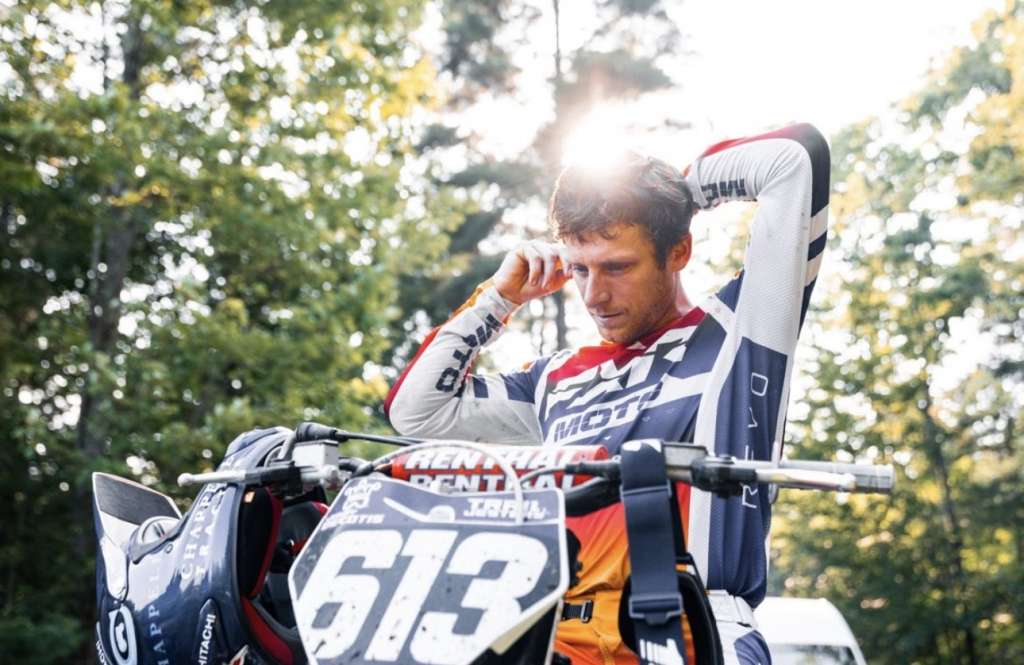 Jimmy Decotis: Kind of a shocker to see Jimmy Decotis making his return to racing this year at Southwick. Jimmy has long been battling Lyme disease and seems to have it totally under control through a new treatment he found. He announced earlier this week he would be making his return after five years, and I couldn't be more excited to see Jimmy-D back out there. Like he said in the video he posted, fitness may be an issue late in the motos, but I wouldn't be surprised to see him qualify first overall if he ends up in the B practice. He's been riding more and more as of recently and seems to be quite prepared. He will be aboard a Trail Jester's KTM this weekend, which is actually a KTM offroad team. We know Decotis has the skills to be really good this weekend. He's the only rider on this list that has obtained a factory ride. If he's able to bring what he's been doing at the local tracks to Saturday's race, he will be a force to be reckoned with.
Kyle Murdoch: Maybe the least known rider on this list, Murdoch will be really good at Southwick. Kyle qualified at High Point this year, and finished just outside of the top 20. I know he spent some time at ClubMX in preparation for the east coast rounds of the series this summer. He has a super loose riding style that lends well to riding in the sand. He was able to score points at Southwick last year and I'm sure he's hoping to do the same this time around. I know Kyle spends a lot of his time riding in sand pits and is all about keeping it fun. I think you'll see Murdoch be right around the top 20 this year if not even a little further up in the rankings. These are just a few sand specialists to keep an eye on this weekend. The course at Southwick takes a certain amount of finesse and skill to ride and these guys have it down pat if you ask me. It's going to be a good weekend for these privateers. Especially if mother nature brings us some rain, it could add an opportunity for these guys to bang bars with the factory riders. Best of luck to not just these NE locals, but all other privateers this weekend. Give 'er hell!