We've had a ton of time on more than one 2023 Kawasaki KX250 around these parts and have figured out some mods/tweaks that could help you prolong the fun out of yours. Some of these mods are for performance but most are for function/durability. WE have noticed that the 2023 KX250 is much friendlier to your pocketbook as well as will give you less headaches than the 2022 or previous versions. When you have a hyperactive teenage B rider as your "test rider" you find out what breaks and what doesn't. This 2023 has been much better than what we've experienced in the past. With the 2024 KX250 on the horizon with zero changes we expect more of the same from this bike rolling into the following year. -KK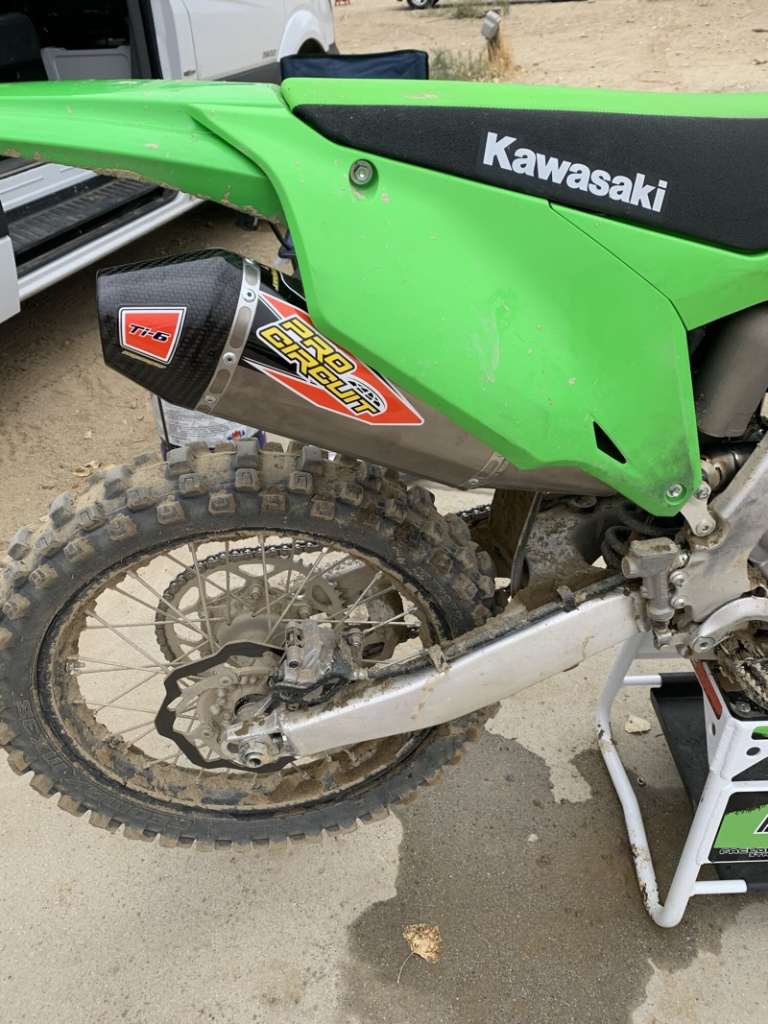 Pro Circuit Ti-6 Muffler: When you purchase your Ti-6 muffler it will come with a spark arrestor screen already installed inside the muffler. DO NOT REMOVE THIS! This helps with back pressure and gives the KX250 the RPM response and bottom end that Aden (my son) and I both like. When we took it out the PC system lost some excitement down low and lost a little bottom end. You can however punch a small hole through the back of the screen and then reinstall it. Doing this actually helps give the PC system a little more bottom end and RPM response while still retaining that back pressure that is important for rear wheel connection. Normally I DO NOT get more bottom end with a PC system (versus stock) on any brand of bike, but I was surprised that I got a little extra bottom end pulling power out of the PC system. RPM response is a little softer than the stock system, but when opening up the throttle out of corners the KX250 with the PC system pulls harder than the stocker. Mid range is where you will feel the meat of this power. When accelerating out of the corner and shifting to third, the KX250 doesn't have that "empty" feeling that the stock muffler has at times when the track is tilled deep. The PC system keeps pulling once the KX250 is shifted into third gear and continues to pull harder into the top end of the machine. Over-rev is as good as stock and I didn't notice any loss of over-rev when swapping the two mufflers (stock and PC) back and forth. The only real negative I have found from the PC system is I wish it would have a little more low end RPM response. Like I mentioned that stock muffler has a great initial touch of throttle which can make the bike feel a little lighter when hopping over bumps or popping out of blown out berms. The PC system pulls better out of corners, but is just a smoother initial touch (AKA, low end RPM response). If you want more low end RPM response and could stand to lose some pulling power then take the screen out of the Ti-6. Doing this will give you more low end RPM response, but will hurt some mid range.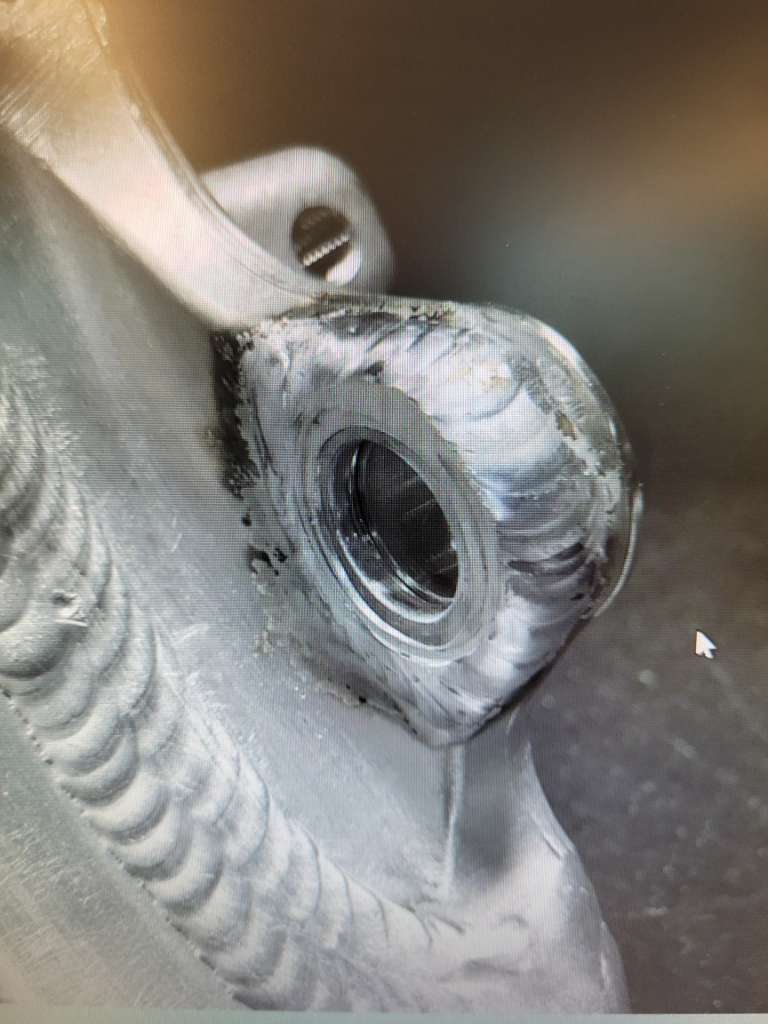 Engine Mount Frame Tab Mod: This mod is for some extra insurance if you plan on keeping your KX250 over 50 hours. We have seen/had some cracking on the front engine mount tab of the frame so we weld a washer on the backside of the tab as this takes some stress off the area and also adds a little more surface area for the bolt. This doesn't make the Kawasaki frame feel more rigid as I thought it could, so this turned out to be cheap insurance. Most of the time we see the crack on the left side of frame tab, but if you find yourself cracking a tab on the right side, send me an email and I can send you a photo of another mod you can do to prevent/protect from a crack.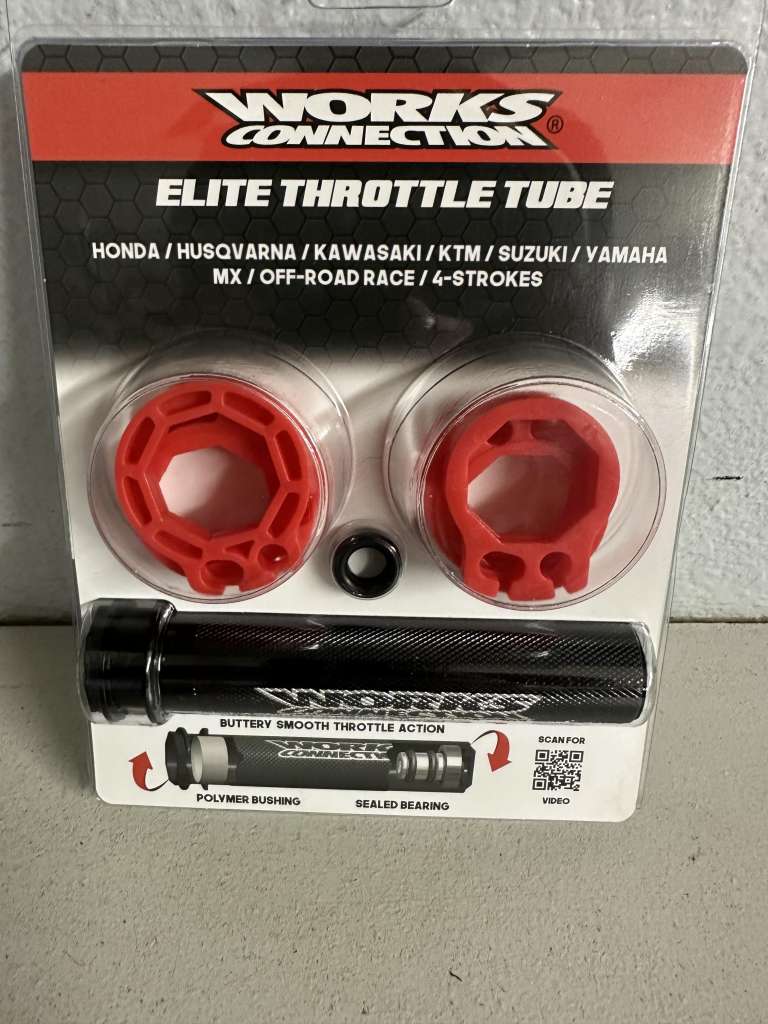 Works Connection Elite Aluminum Throttle Tube: This is not a huge deal but if you plan on changing grips on your K250 you will need another throttle tube because Kawasaki refuses to allow the consumer to take the damn thing off, so why not put a Works Connection throttle tube on there and get a buttery smooth pull when you're riding. The Works Connection Elite Throttle Tube gives the rider a better feeling pull as well as give the rider a longer lasting tube for the life of his/her KX250.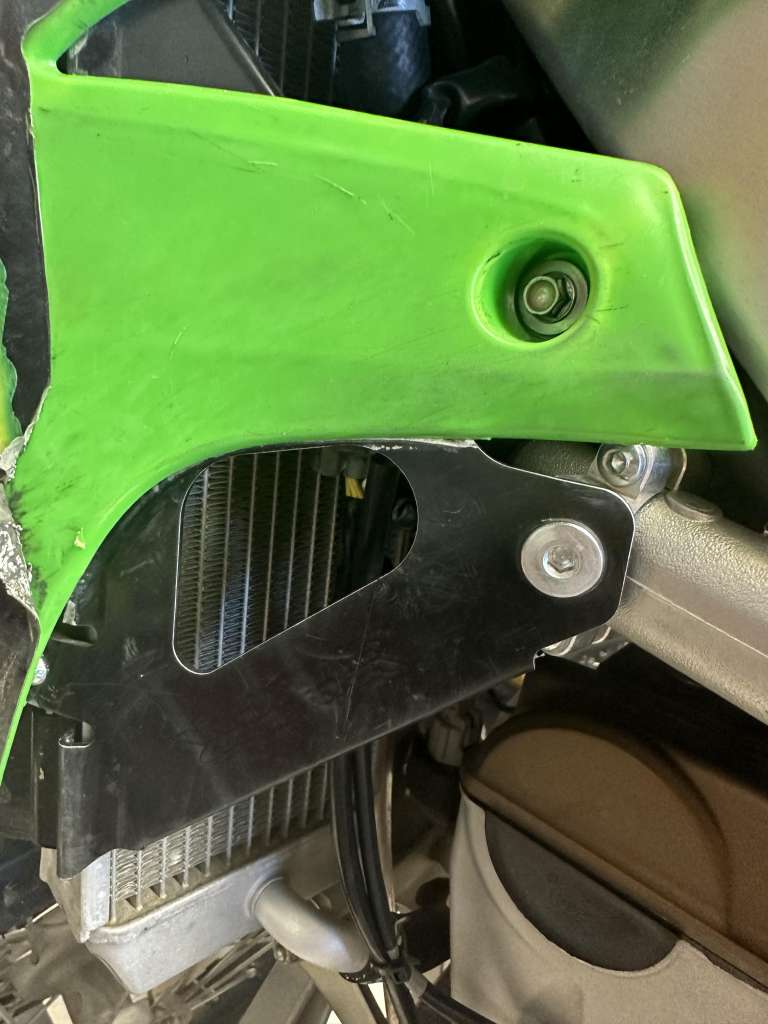 Works Connection Radiator Braces: We experienced problems with the middle mounting point of the shroud pushing through the bolt and causing the middle mounting point to flap around. Squeezing with your knees in this area is common but the stock plastic will break down and get flimsy over time, so having that Works Connection Radiator Braces to give that area of the shroud something to push against will help from having your plastic flop around while you ride. Oh and the WC Radiator Braces will also save your radiators from getting bend in a washout/tip over. That doesn't hurt either! Yes, we ride our bikes hard here, hence the reason this bike looks hammered.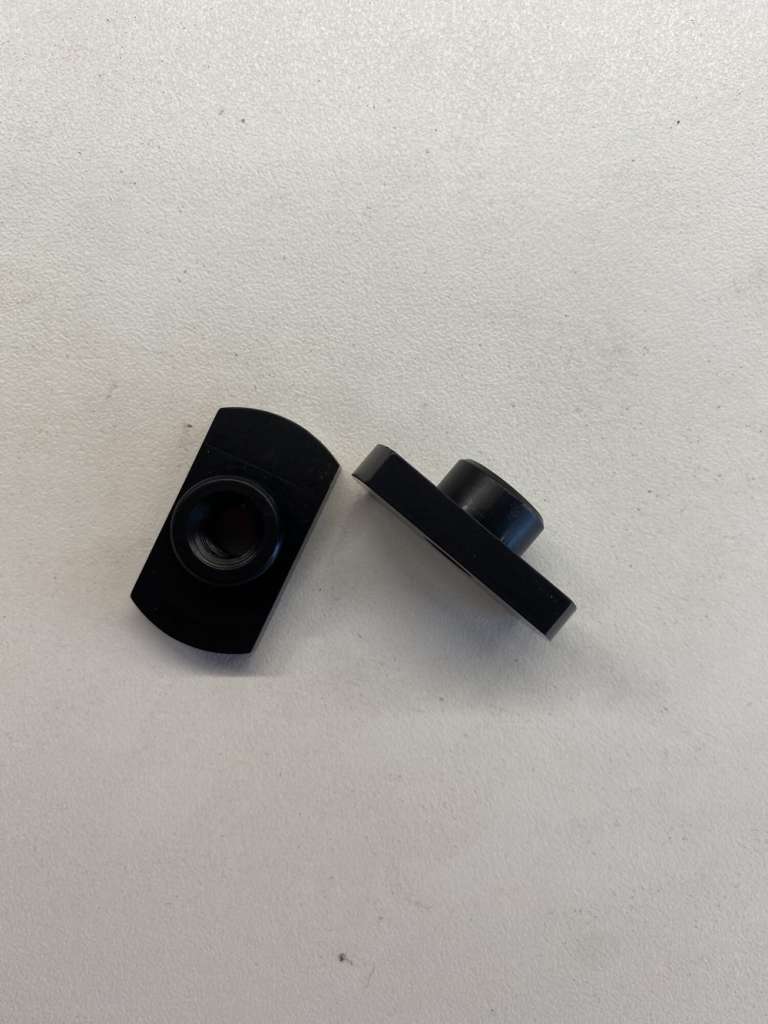 REC MX Seat Nuts: REC seat nuts are designed to be an OEM replacement and use the OEM bolts. Chances are if you have a Kawasaki you already have stripped out the threads on the OEM nuts as they are just too soft. The REC Seat Nuts take a little work to fit/press into the rear fender, but once inside the chances of you stripping out or losing them like the stock nuts are slim. The nuts are $29.95 a pair (kind of expensive), but have eased our mind about possibly losing a seat on the track. No one wants to ride back on the track to find their seat and take that ride of shame through the pits. Grab your balls and get some seat nuts! You can go to RECMX.com and check them out.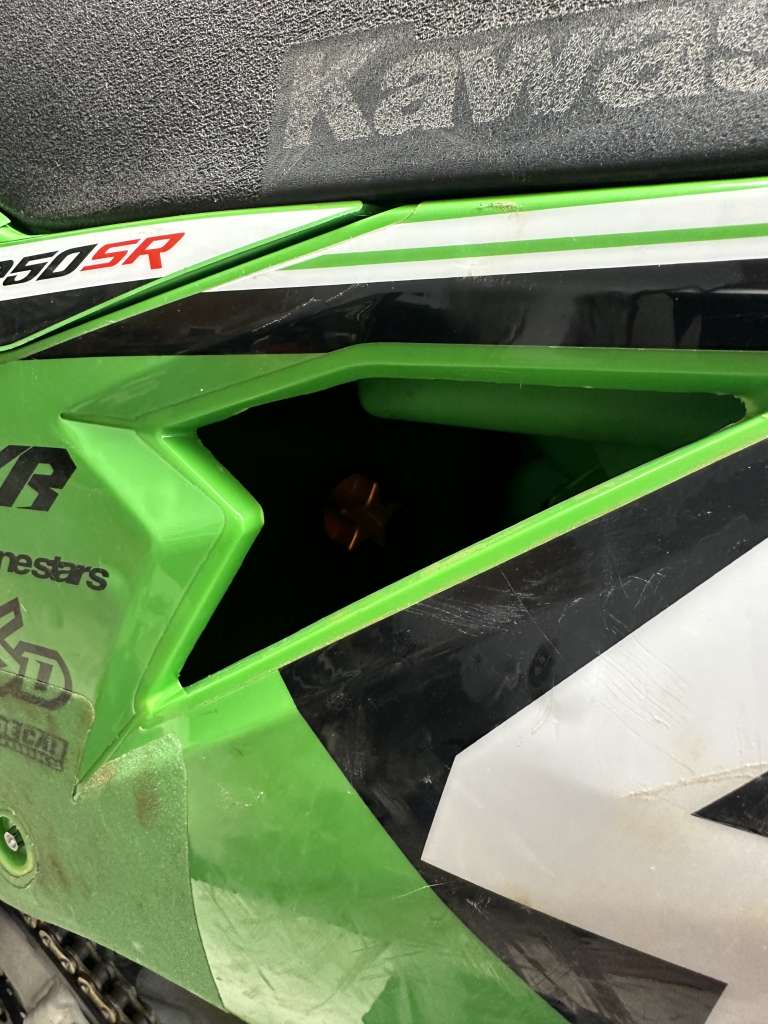 Side Panel Cut Out: Simply cutting out the snout/extended piece out of your left side panel and opening up the entrance to your airbag will allow more air as well as give you more low end power and low RPM throttle response. It's a simple and free mod. My kid even did it on his own, hence why you can tell the cut wasn't so great. Using tin snips or a handheld electric saw will be the easiest as well as the cleanest way to do this. 
*Durability* Steering Stem Bearings: A word to the wise. There is absolutely no grease on the steering head bearing of the KX250. Your bearing will be smoked in less than 20 hours unless you take apart the steering and grease it yourself. I know some of you grease your whole bike when new but I feel like most of you DO NOT do this, but this is something that NEEDS to be done once you get your new KX250 or your steering will seize up.
Gearing Choice: We have been sticking with a 13/51 gearing ratio for most tracks. Going to this set up allows for a quicker shift into third gear and closes the gap between 2nd-3rd gear when shifting early out of corners. Getting off the gate is also better with a 13/51 so this is what we have been sticking with.
Suspension: We run Pro Circuit suspension on our KX250s here but in most cases the stock KYB fork will be too stiff if your less than 165 pounds. For bigger riders the fork spring/valving stack is beefy enough to allow hold up, but for most this machine will require some sort of re-valve if you want to find a little more comfort on de-cel bumps. Also going to a Pro Circuit linkage or a Ride Engineering linkage (almost same spec) will allow for more rear wheel traction and better compliance over acceleration chop. Going to a sag of 102mm with aftermarket linkage will allow you to get on throttle sooner coming out of corners without the rear of the bike skipping or pack.