If you need a little more forgiveness in your life from your 23/24 KTM 450 SX-F then here are some ways to help make your orange machine less rigid feeing. Sure, you still need around 10 hours or so to break in the frame, but these mods will help give you some more comfort, which you desperately need from this new generation chassis!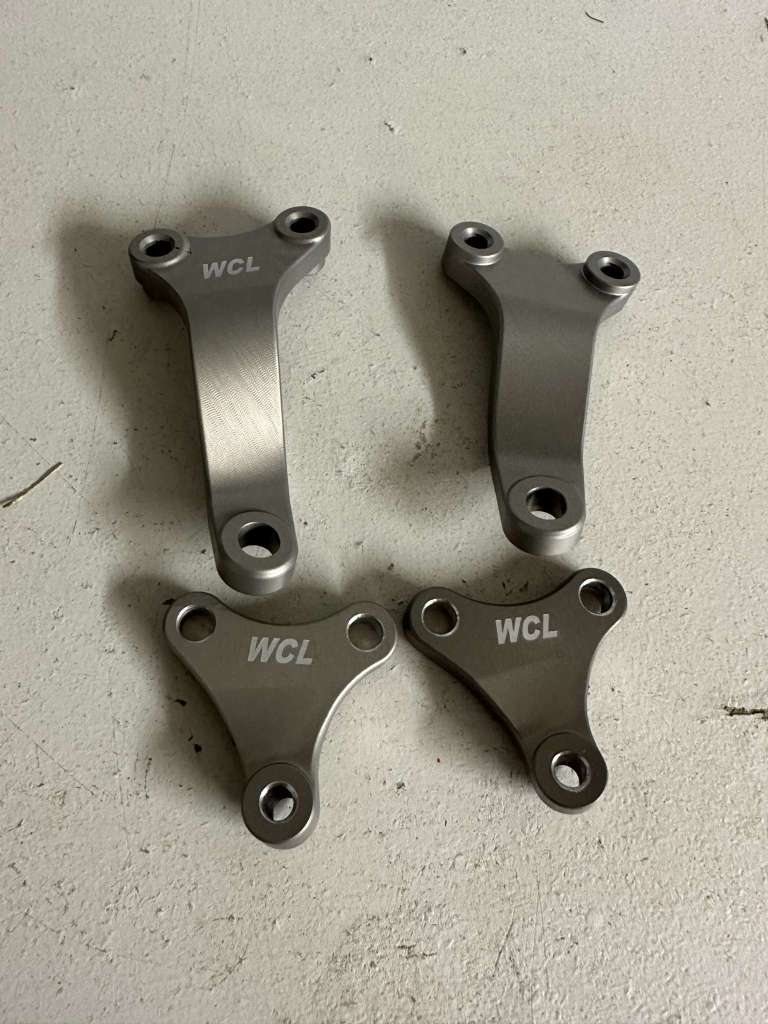 Aftermarket Engine Mounts: WCL is offering two types of mounts a medium and soft mount and both are noticeably different than the standard mount. The medium mount performed better at tracks like Glen Helen, Cahuilla Creek and Pala. Where the soft mount performed better on my desert tracks with no jumps and fast speeds. Basically in a nut shell the medium mounts provided a less harsh slap down feel, slightly less vibration through the pegs and gave me increased lean angle traction when on the edges of my tires. This is something the stock mounts lack, yet the WCL mounts give me a little more confidence in those lean angle square edge conditions. When you put the medium WCL mounts on it will feel like your front tire is stuck to the ground more in corners and it can give you a sensation of a low front end feel (off throttle) so lowering your sag to compensate for the extra front end bite you will be getting (with the medium mounts) will help with straight line stability more and not sacrifice your newfound front end bite. I went from a 103mm stock mount sag reading to 105mm, with the WCL medium mounts. For sure, it is a modification that helps comfort on sharp bumps and actually helps you AER fork lovers more front end feel. I tested the medium mounts on a spring conversion as well as the stock AER fork and it helped area 1-2 in corners more than the stock mounts did. Yes, there are other mounts out there like FCP, but I have yet to try those on this chassis. You can also cut out the middle of the stock top engine mounts if you're good at doing such things and save yourself some money. Simply cutting out the middle portion of the top engine mount will also help the chassis relax on small bump absorption.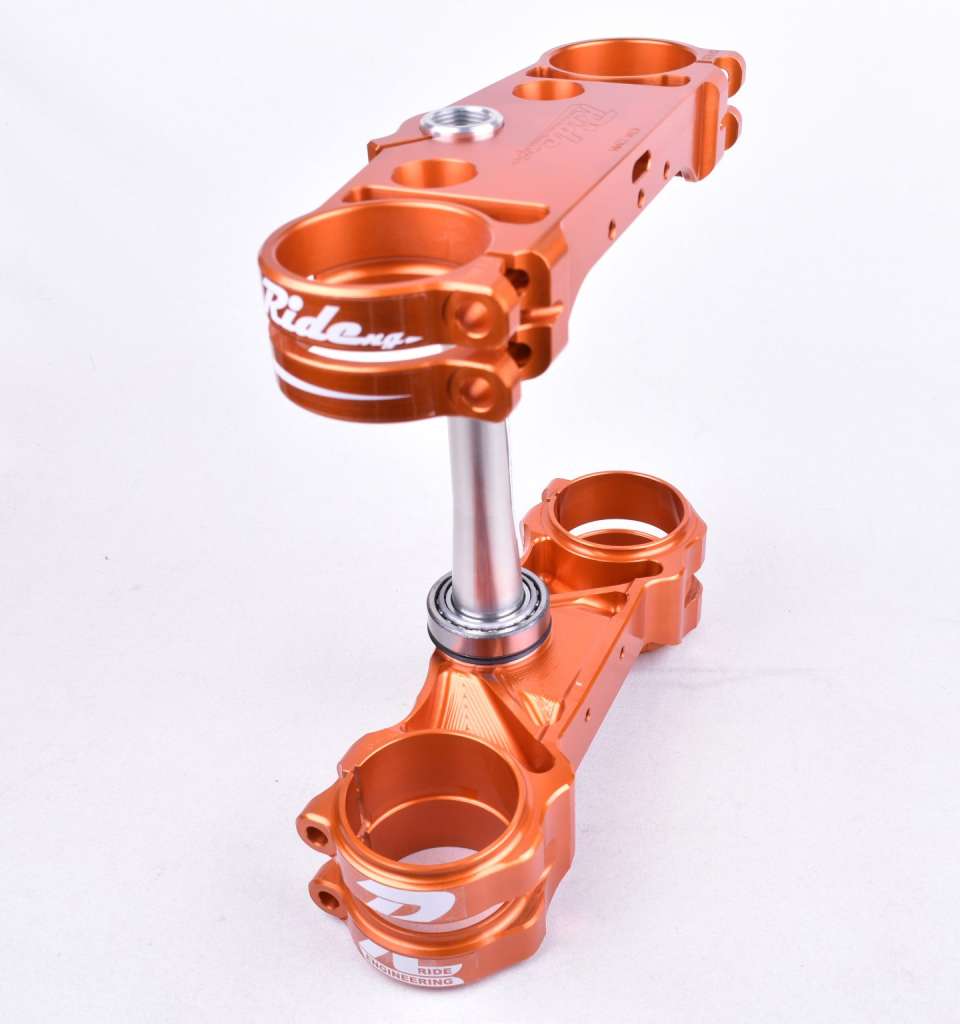 Offset Split Triple Clamps: So what does the 23.5mm offset do to the 23 KTM 450 SX-F? The difference you'll feel is in tire contact patch. This is the best way to describe what this offset brings to the KTM versus stock. When I am leaning into corners (off throttle), it allows for a more planted feeling as well as help with straight line stability (when off throttle). If you have a hard time initializing your corner entries then this 23.5mm offset will help make that initial part of area 1 of the corner, much easier. I especially like when I am loading the front wheel into a flat corner because the KTM with the 23.5 offset now is calmer and doesn't allow the front tire to tuck (or oversteer). Sometimes I had to tip toe my way around flat corners because the front end would want to tuck then stand up, which made for pushing into corners with nothing to bank off of difficult. I also noticed less vibration with these 23.5 Ride Engineering split clamps versus the stock clamps now as well. I couldn't say that with the prototype split clamps that I tried, but with this finished product, I can feel less through my hands on slap down landings (when compared to the stock clamp). I am sensitive to vibration and when I can get less of it on the KTM, I get excited. Coming from Japanese bikes, like a Yamaha and Kawasaki, you almost feel no vibration and then you get on a KTM and go, "WTF"? So much vibration, but with the 2024 aluminum split design, I get less of that on the orange bike and to me that is a welcome attribute to these Ride clamps. Option: Another option is the X-Trig 24mm ROCS clamps as they will provide similar results.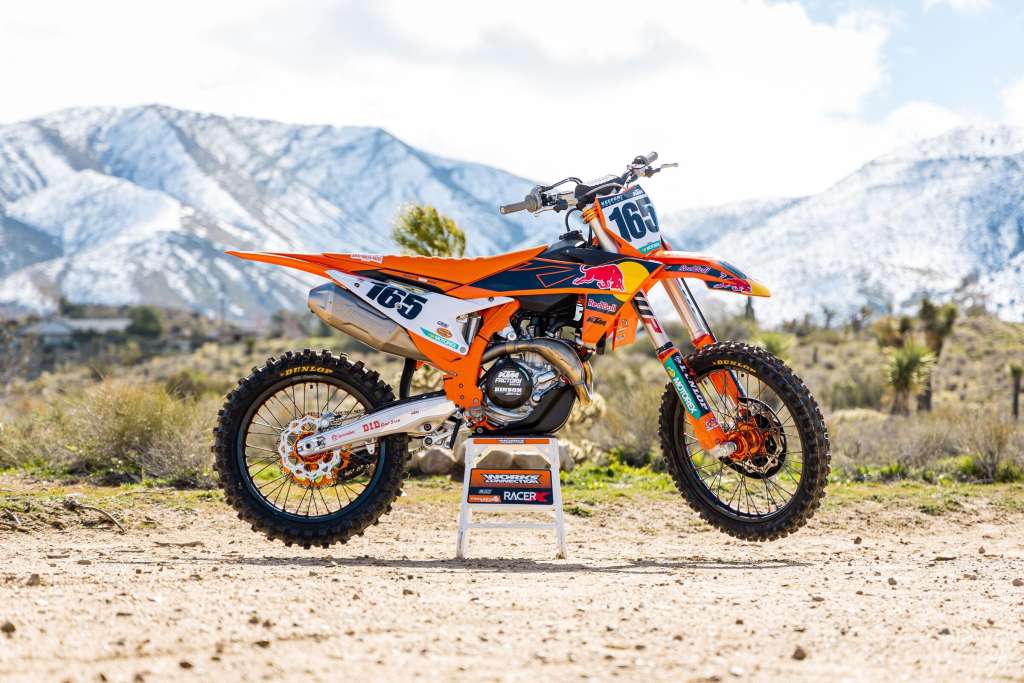 Torque Specs: (Works with Husqvarna and Gas Gas) Even though some engineers say that torque spec doesn't really matter in the grand scheme of "feel" on the bike, my body says different. The KTM chassis feels slightly rigid from the swingarm pivot bolt back as I get a lot of deflection (side to side) movement out west on braking bumps as well as acceleration bumps. Lowering the torque spec to 95 Nm helps settle the rear end slightly as well as helps the rear of the bike keep straight during off throttle situations. This will not give you added comfort, but will help settle the chassis with less side to side movement (mostly on-throttle type situations). Keep an eye on your swingarm pivot nut as it will back out over time (vibration) so either blue Loctite it or check it every now and again. The stock plastic frame guards will hide it and you will never know it's backing out until it's too late and your pivot bolt screws up your swingarm bearings.

Handlebars/bends/grips: (Works with Husqvarna and Gas Gas) Going to a Pro Taper Husqvarna Stock EVO bend cut to 803mm will help with vibration as well as give the rider more comfort through his/her hands. Another option for riders is going with the FASST Co. FLEXX 12* Moto handlebar that offers the most flex for the rider, but this bar does take sometime to get used to visually. Both of these bends are adequate for 5'8 to 6'0 riders.

Chain Slack Measurement: (Works with Husqvarna and Gas Gas) 65mm-70mm may look like a lot of chain slack when your bike is on the stand but KTM assures me/and you that this is the proper amount of slack. This spec allows your suspension to move freely and not bind when under load. This also will help keep from your chain snapping because of a too tight tension spec. Some people will tell you it's too loose but this came straight from the KTM R&D department so don't yell at me!
Works Connection Axle Blocks: (Works with Husqvarna and Gas Gas) Adding a little comfort to your rear end never hurt and getting rid of your fixed axle block on your KTM 350 SX-F will help your rear wheel feel. Hard to fathom? Not really! Allowing your axle block to float or move a few millimeters while under load coming out of corners can give you some added traction that you didn't know you had. Some riders can't understand that a little can go a long way and in this case, it can. Will this mod be as noticeable as your 23.5mm offset? No, but it will secretly give you some plushness to your bump feel on square edge. I have blind tested this part a few times and have always came back with the correct feel because it was noticeable to me. Try it for yourself.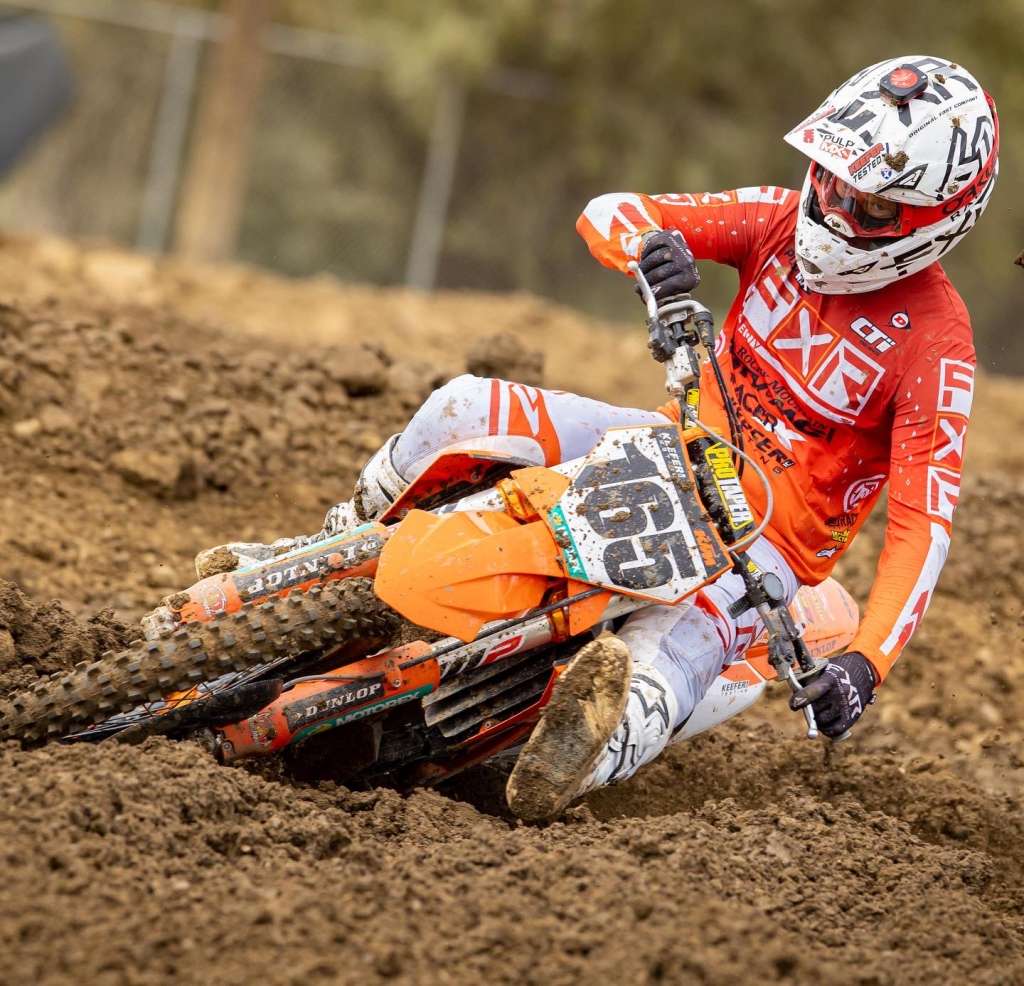 WP6500 Cartridge Kit: (Works with Husqvarna and Gas Gas) Duh… You knew this was coming! The 2024 KTM off-road bikes are ALL coming with this kit inside of them. This should tell you something! What it should tell you that KTM/WP knows that there is some sort of problem with the current AER set up and people aren't happy! Off-road riders need a consistent feel over the duration of a longer race so going back to a spring fork is a logical answer right? So why isn't a logical choice for us moto guys? Well, it is and I am here to tell you this mod will allow you to corner better as well as have better lean angle traction from your front end (once you get a Dunlop MX3S). The stock baseline 6500 setting that you get from WP when you purchase the kit is immediately better than the AER set up without even setting it up! I ran the base fork setting that WP recommends when you purchase the kit and it was a little soft but so much better/compliant than the stock fork. Once you let Mark at REP do his magic it gets to another level of comfort and performance. Rigidity goes down and traction goes up. It really is that simple.

Dunlop MX34: Get rid of that MX33 front tire at the very least and put on Dunlop's new soft to intermediate tire that will help your KTM corner. The MX34 has more lean angle grip than the MX33 and to me gives the KTM more comfort on slap down due to having a more forgiving carcass.
Factory Tip: We have tried shimming the engine mounts with some great results. Using suspension shims behind the two engine hanger mount bolt holes on each side (between the mount and frame) has given me a much calmer feel on de-cel bumps and slap down landings. You can simply use a thin suspension shim that will accept the engine mount bolt to go through it and torque down to above specs. You can try shimming your stock top engine mounts before you purchase a set of aftermarket mounts to see if you can feel the difference. Going to an aftermarket mount and shimming has give me best results. Make sure to use proper lithium grease on your threads when you do this and check torque after every long Moto. If you feel like you lost some of your cornering feel with aftermarket/cut engine mounts as well as shimming, look into a titanium front engine bolt as that should help gain back some front end/lean angle traction. I have gone back and forth with this and prefer the stock front engine bolt but you soft dirt/east coast riders may need a titanium front bolt for front end feel.