I was suggested by a current top professional racer to try a 110/90-19 rear tire on my YZ450F recently. He was saying that he preferred it to a 120/80-19 on his 450 because he could cut down quicker in corners and had better initial lean in with the 110 sizing. This lead me down a rabbit hole for a good week. I have been a part of many tire tests, but have not spoken about what each tire size could do to your specific machine. I thought I could shed a little light on some tire measurement questions and where a specific sized tire might be better.
My control tire for this test was a Dunlop MX33 for this test and I went to Glen Helen Raceway, State Fair MX, Perris Raceway as well as a couple different desert tracks near my house after a spring storm dumped about an inch of rain (good soft/sandy conditions). Going back and forth with each sized tires proved to be a bigger difference than I originally expected. The 110 size tire (on a 450) although did have a quicker turning feel on initial lean didn't give me quite the comfort I wanted in square edge chop that we see a lot of here in Southern California. Under softer conditions, like a deep prepped day at State Fair MX (tighter more of a rutty type of track) the 110 was easier to get a long with than the 120. The 110 got into corners easier and helped my cornering stability within the rut with less rear end movement. The downside was when the track got a harder base to it in the afternoon, which caused some me some issues. The 110 rear tire seem to spin more under acceleration which gave me a loose feel in the rear when trying to drive harder out of corners. If the track got hard/square edges the 120/80-19 rear tire had more comfort on squish (than the 110) which allowed for a calmer rear end/on throttle feel through bumps. Braking was also a little more consistent with less slide than a 110 on intermediate terrain.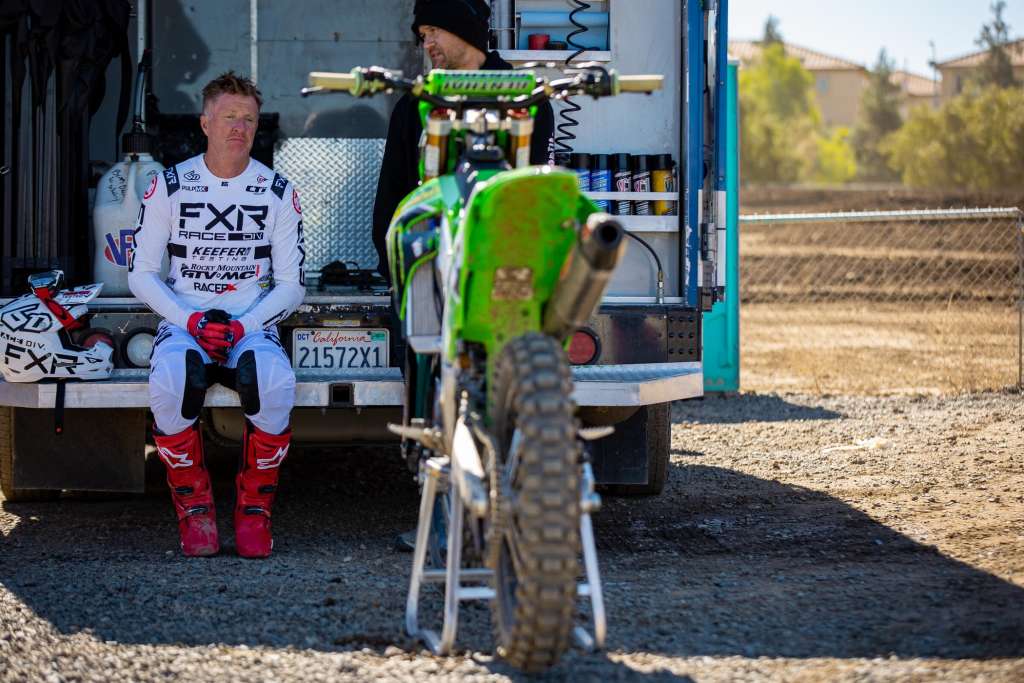 On pure sand tracks I did like the 120/80-19 better as it had more stability and kept my forward momentum up a little more when driving out of corners. On 250 four strokes I prefer a 110/90-19 over a 100/90-19 and even a 120/80-19 on modified 250 four strokes (with a 2.15 rim). The 110 tire provided a little wider footprint for 250s that DO NOT come with a 110 rear. The reason why manufacturers do not put on 110 rears (in stock form on 250 four strokes) is due to weight and cost. A 110 rear weighs almost a half pound more and also cost more than a 100/90-19. 
What about a 120/90-19 on a 450 Keefer? Yes, there are some 120/90-19 riders out there and to me this tire is exceptional on intermediate to hard terrain that has choppy conditions. The wider footprint (compared to the 120/80-19 size) of this tire helps with forward bite on loose terrain as well as squish when the rear tire has high loads to it. It does take a little more work to lean into corners but on intermediate terrain (where you have loose dirt on top and hard pack underneath) you almost DO NOT feel it. Fun Fact: Most of the 450 factory riders in AMA Supercross and Motocross are on 120/90-19 tires. The only rider that really prefers an 80 rear tire is Eli Tomac. Most of the riders prefer the comfort feel of the 120/90-19 size through whoops.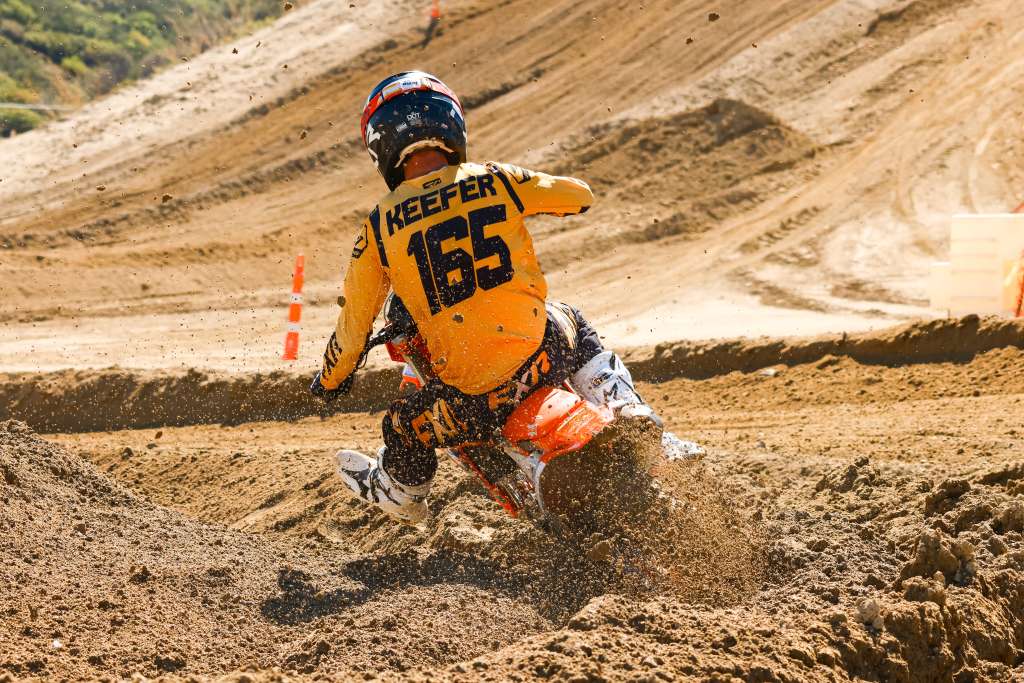 FAQ: Keefer, can you run a 120 rear tire on a 1.85 rear rim? The answer is technically "yes you can", but the tire will be more oblong because the rim is not as wide as a 2.15. If you're in a pinch, you can make it happen, but for the most part you should bump up your rim size to a 2.15 if you're going to a 110 or 120 on a 250cc motorcycle. This ensures the proper formation of the rubber onto the rim.
FAQ: Since the 120/90-19 rear tire is taller, will I have to adjust my suspension/sag? The answer is, yes you may have to. The 120/90-19 will give your rear end a slightly upward feel when seated so possibly giving yourself 1-2mm of added sag could help the ride attitude of the bike. When I go to a 120/90-19 on a YZ450F, I will drop my sag to 106mm. 
FAQ: Why do some rear tires look wider than others even though they both have a measurement of 120/80-19? There is an allowed measurement (+ or -) for each tire manufacturer to be within to allow a specific badging of each sized tire. For example the Pirelli Scorpion sand/scoop rear tire is wider than the Dunlop MX12 120/80-19 as it is at the maximum allowed tolerance for the 120/80-19 badging. 
FAQ: Can a 125 run a 110/90-19? Yes, they can if it's modified, but for the most parts I like a 100/90-19 on a stock 125 as weight vs. horsepower is important on a small bore two stroke. 
Here is a quick guide to help you decide on what rear tire you should use based on your local riding areas: 
450cc:
Hard Pack: 120/80/19 or 120/90-19
Intermediate Terrain: 120/80-19 or 120/90-19
Soft Tracks: 110/90-19
Pure Sand: 120/80-19
250cc:
Hard Pack: 110/90/19 or 120/80-19 on a 2.15 rim
Intermediate Terrain: 110/90-19 
Soft Tracks: 110/90-19
Pure Sand: 110/90-19